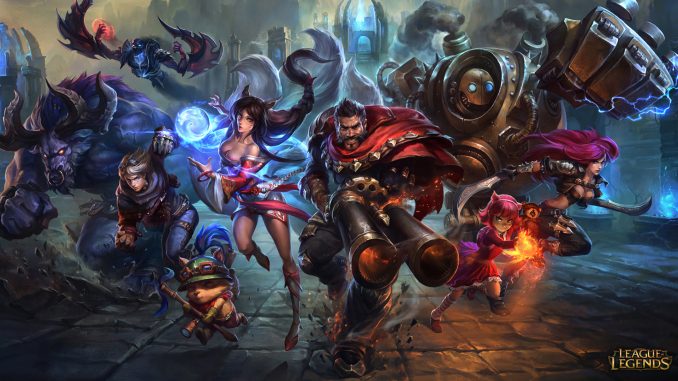 Fnatic will be the focus this week in the League of Legends European Championship as their displays against two of the other top-four teams should be a strong indicator of potential play-off performance.
Huge week for Fnatic

Fnatic enter the week a bit stunned given their 1-1 Week 6 which included a loss to Misfits Gaming, who only recently brought their entire academy squad up to the starting ranks.
Fnatic are beginning to become a bit predictable from an opposition standpoint, with their clear struggles in the early game being the best way to keep them down before their excellent late-game team-fighting and co-ordination are able to take over.
Rekkles has been placed on Karma of late and while a non-Marksman in the bottom side is something that has remained popular this year, Rekkles has had issues previously adapting to a different style of champion. Teams could look to put the pressure on with Karma bans in the future.
Fnatic are one of the more talented and experienced teams, top to bottom, in the league, but their inability to maintain a stranglehold on the second seeding is an issue, especially given they are now tied with Splyce at 9-3.
This week is by no means an easy task for Fnatic, with both FC Schalke 04 and a potential game of the week against G2 Esports in the pipeline.

Excel surprise

Excel Esports are coming off an incredible week in which they picked up a 2-0 record with victories over both Rogue and Misfits.
With the latter victory being a larger deal following Fnatic's loss to Misfits earlier in the week, Excel finally have some positive momentum after what appeared to be a completely lost season.
They now sit two games outside the play-off spots, with the team currently in the final berth, Vitality, due up this week. Excel must first tackle Splyce.
Mickey enjoyed some standout performances last week, including on Corki, and there is a realistic chance for Excel to squeeze into the play-offs. Even a 1-1 week with a victory over Vitality would be massive for this squad.

Origen struggling

Following a difficult schedule, Origen are currently on a three-game losing streak and suddenly on the verge of falling behind in the play-off race.
Currently tied with Team Vitality at 5-7 – the pair occupy the final two play-off spots – Origen are approaching must-win territory this week when they meet Misfits Gaming and FC Schalke 04.
Kold has been unable to make the impact he did earlier in the year. Nukeduck will seemingly always be both a versatile and talented mid-laner, but he has been unable to carry through some struggles in the early part of the game and that could be causing some tension within this squad.
Origen, however, are the type of team that can come out of nowhere and get hot quickly, with this appearing to be a perfect week to begin building momentum for not only the latter part of the regular season, but a play-off run as well.
Schalke are currently two matches ahead and a repeat of Origen's win over Schalke in Week 3 would be massive given the potential for a tie-breaker scenario.