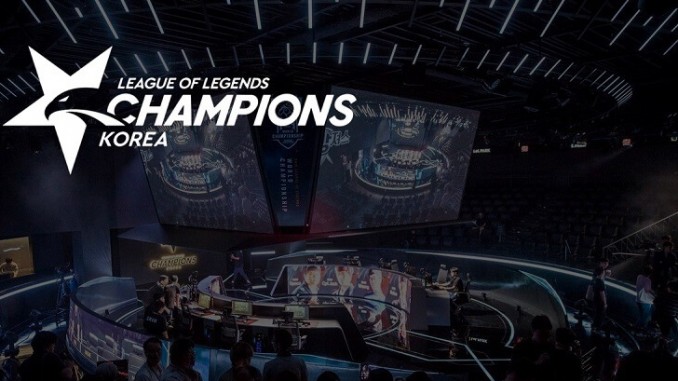 The Summer season in the League of Legends Champions Korea remains a tightly packed affair with seven teams still in play-off contention with three weeks remaining.
One slip-up could be the difference and all the teams will have their focus on a rampaging SK telecom T1, who appear to have hit their stride at exactly the right time.

SKT on fire

SKT are now the owners of a seven-game winning streak, although to put that into context they still only have an 8-5 record given their disastrous start.
The decision to swap in Effort to be the starting support player has been a game-changer, with SKT playing more proactively and finally finding the flow many thought this team would have off talent alone.
Every member of the team has the skillset – and is given the opportunity – to carry a game single-handedly, with Khan performing particularly well as their top-laner.
This week brings matches against two teams currently tied with SKT in fourth place, namely KING-ZONE DragonX and Afreeca Freecs. Both, like SKT, are desperate to find their way into the play-offs.

DAMWON control their own destiny

DAMWON Gaming had a massive Week 7 performance in which they were able to take down their largest threat to the top seeding in SANDBOX Gaming before taking care of the still-winless Jin Air Green Wings.
DAMWON now control their own destiny – if they win all matches from here they will gain direct entry into the play-off final.
Their expectations have primarily rested with Nuguri, Canyon and ShowMaker, a top side of the map filled with talent that, with experience from the previous split, could flourish.
While this has occurred to some degree, one of the massive changes has been the evolution of Nuclear and BeryL in the bottom lane as they continue to outperform expectations and take on some of the most difficult players in the league.
This relieves pressure from Canyon to fix a potentially losing lane and has allowed DAMWON to perform especially well in skirmishes as the game continues to progress.
One of the largest success stories thus far, DAMWON are matched up this week against Afreeca Freecs and Hanwha Life Esports.

Griffin struggling of late

Griffin have lost four of their last five and while all of those losses came against teams in the play-off race, there is now growing concern that Griffin could miss out on those play-offs.
Griffin are the fourth team currently tied for fourth in the standings and despite trying to switch things up with Doran coming in as their top-laner, they have yet to stabilise.
Last week Griffin did show some spark, cleanly knocking out kt Rolster 2-0 before narrowly falling to the red-hot SKT.
Given what the players on this roster have shown previously, it is shocking how they have been unable to right the ship, although to be fair, this is one of the only times Griffin have faced adversity in the middle of the season.
Players such as Viper and Tarzan remain the hope for this squad with their playmaking potential being at the forefront of Griffin's plans as they prepare to face just one opponent, SANDBOX Gaming, this week.

Tough schedule for Freecs

Afreeca Freecs have a difficult schedule this week as they face off against both DAMWON Gaming and SKT.
Afreeca are one of those incredibly talented squads capable of taking on anybody in the league, but conversely fall short when expectations are higher.
Aiming continues to improve in the bottom side and overall Afreeca are an incredibly dangerous squad.
The concern for the Freecs is that they only play one team out of the play-off race between now and the end of the regular season. They will therefore need to pick off teams around and above their level if they are going to make it through.