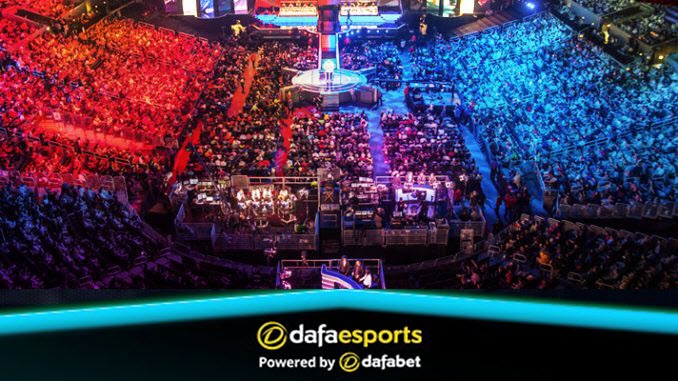 ESL Pro League Season 8 in North America is shaping up to be one of the most competitive campaigns to date, with many middle-of-the-road teams making huge strides following the player break.
Following their impressive run through the London Major, compLexity Gaming have established themselves as a threat. Albeit with a majority of their matches taking place on one map – Inferno – compLexity have gone 6-1 in total through the Challengers and Legends stages, with their only loss coming at the hands of Astralis.
Their record is a bit inflated due to facing few top-10 teams but they continue to perform well under the tutelage of in-game leader stanislaw. After he and ShahZaM were booted off OpTic Gaming, their futures appeared uncertain, but stanislaw's leadership has transformed this previously-uninspiring roster.
The question now is whether or not this is just a blip on the competitive radar, or whether compLexity are in fact legitimate contenders.
Changes for Cloud9?
Cloud9, on the other hand, looked completely woeful at the Major, with their only victory being a too-close-for-comfort win over Winstrike Team.
This is a team ripe for player changes after the Major, especially given the continued status of STYKO as a stand-in through September. Cloud9 currently lack an identity, but they are a team that could see a massive overhaul in their form with a single roster move that brings in more firepower to assist the likes of autimatic.
Cloud9 remain an incredibly-experienced squad, one capable of finding success, especially against teams still looking to establish themselves.
Ghost on the rise
One team to keep an eye on are Ghost Gaming, a squad who have looked much improved since the player break.
Despite their eventual 9th-12th place finish at DreamHack Masters Stockholm, Ghost showed promise in their best-of-one upset victory over Natus Vincere. While they would eventually fall in two narrow best-of-threes to Ninjas In Pyjamas and Natus Vincere, Ghost showed their potential with hope for the future.
There is now some question about who their permanent 5th will be moving forward, with a post-Major player shuffle looking likely. Ghost do have a solid base with players full of potential and solid leadership from the likes of steel. Look for Ghost to make an impact throughout the season.
NRG have decision to make
Despite rising throughout much of the year, NRG Esports are in a bit of an odd spot after not being able to show their skills at the Major. They were, however, at DreamHack Masters Stockholm where they were in the same Group B as Ghost Gaming, in which they fell to NIP in a best-of-one and Natus Vincere in a best-of-three due to the aforementioned Ghost upset.
NRG were surging for much of the year, even being victorious at IEM Shanghai. They could go multiple ways following the Major, with the options to either stick together as a squad, add talent should they see the necessity, or sell players off to the likes of Cloud9 if they are looking to cash in.
NRG could be a major factor in Season 8 if they maintain their young core.
Rogue hoping to take next step
Rogue are a squad that despite their loss in the Challenger Stage of the Major, showed some ability. Led by in-game leader cadiaN and veterans Hiko and Rickeh, Rogue are a decent team who appear to be a roster move away from the upper tier of Counter Strike.
However, the team, even as it stands now, are one that can compete, especially if SicK can further develop his play.
Top six progress
The new campaign gets under way at the start of the month, October 2 to be precise, and should be one to watch.
The top six teams will proceed to the offline finals, while the top nine will automatically qualify for Season 9.