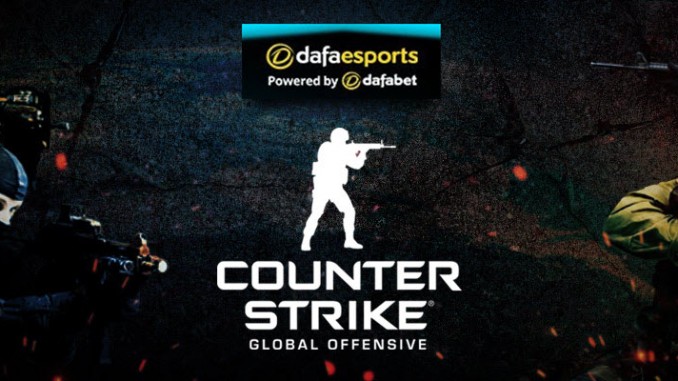 The quarter-finals at the FACEIT Major have been set, with each match-up having its own unique intrigue and storyline.
The most anticipated last-eight tie sees two of the top teams in the world square off, with Astralis taking on FaZe Clan.
Astralis, while still considered the top dogs and tournament favourites, have looked much more vulnerable in recent times. At the core of Astralis' 2018 success has been the play of star AWPer dev1ce, who routinely drops ridiculous numbers on a daily basis.
Pick and ban the key
For FaZe Clan, the question is how far this line-up can go with olofmeister back in the fray for an extended period for the first time for a while. NiKo has been in incredible form of late, carrying FaZe as they reverse swept their way out of the Legends Stage 3-2.
The map veto will be key in this match, with in-game leader karrigan known for his unorthodox pick and ban.
Still, FaZe remain big outsiders when it comes to the odds – Dafabet go 3.040 about them pulling off the upset. Astralis are solid favourites at 1.392.
Nuke may make difference
After shocking the world by going 3-0, compLexity are looking to maintain their form heading into their quarter-final with MIBR. compLexity have come seemingly out of nowhere, with a record of 6-1 throughout their time in the Major.
While primarily on Inferno, compLexity have already shown the ability to play Nuke – a key advantage for play-offs. Two players seeking to complete a meteoric rise are yay and ANDROID, who have performed well throughout the event so far.
MIBR have a good draw
MIBR have looked much improved under head coach YNk, with a solid map pool that emphasises many of the popular maps in the rotation. Both coldzera and FalleN have been seeing a resurgence within this variation of the team, with title aspirations being placed upon them due to their easier bracket draw.
Experience could be a factor here, with MIBR being a squad full of five Major winners going up against five players entering their first ever quarter-final at a Major.
The odds certainly suggest that experience holds the edge with MIBR 1.469 favourites, with compLexity at 2.730 to continue their fine run with another victory.
HellRaisers need third star
The third quarter-final sees an upstart HellRaisers squad looking to dethrone one of the hottest teams in the world currently in Team Liquid.
HellRaisers are a team based around their dynamic pairing of ISSAA and woxic, with the former being one of the best players in the entire tournament thus far. This duo is the heart and soul of HellRaisers, with the tandem even performing well in the team's losses.
The question becomes whether or not the other members of the team can find enough impact to edge a dangerous Team Liquid. The odds suggest not with HellRaisers the longest-priced team in the four quarter-finals – they are 4.330 to win this one.
Liquid – hot favourites at 1.224 – have looked good thus far, recording a 3-0 mark in the Legends Stage, including a victory over Astralis. Heading into this match-up, the only major concern comes from Liquid's previous issues with choking, particularly in play-offs.
smooya the focus for BIG
The other quarter-final sees BIG and Natus Vincere battle it out in what could turn out to be a classic. BIG are another top-heavy team, with smooya and tabseN being the heavy hitters of an otherwise low-fragging squad.
gob b continues to implement brilliant tactics, but there continues to be a lack of a consistent third star to support the aforementioned duo. smooya has put up absolutely absurd numbers thus far, with all eyes on the young star and whether or not he can keep his incredible pace going.
Natus Vincere are yet another team with two stars and major questions outside of that. In this case Na'Vi might just have the best of the bunch, with the 1-2 punch of s1mple and electronic. s1mple remains the universally-accepted best player in the world as he has been for the entirety of the year.
This is an explosive match-up for Na'Vi as they will have a similar game plan to BIG in terms of shutting down the opposition's star players and making the role players beat them.
Dafabet expect Na'Vi to prevail though. They are 1.377 shots with BIG offered at 3.110.
Will Astralis prevail?
All in all, this looks a great quartet of matches involving quality sides that should make compelling viewing.
Long considered the best in the world, Astralis are no longer dominant over the rest and so may finally be vulnerable. Who steps up to challenge – and maybe topple – them will be fascinating to see.
The odds make Team Liquid the team most likely to push out Astralis. Liquid are 3.690 to claim first prize, only a slightly longer price than Astralis' 3.080.
Then come Na'Vi (5.280), MIBR (6.790) and FaZe (8.450).