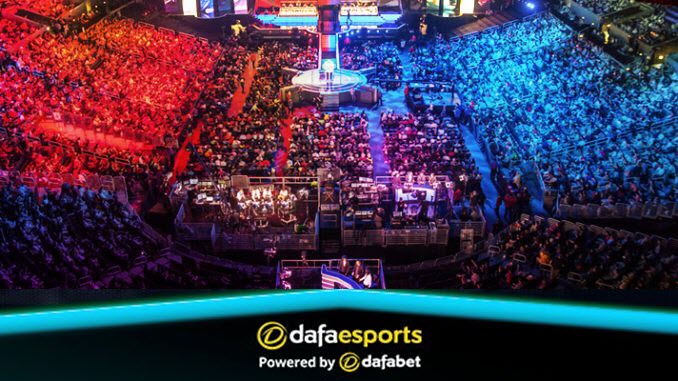 Arguably the team to watch this week in the Overwatch League are Atlanta Reign, who have a misleading 0-2 record so far.
This follows two close series against the finalists from Stage 2, San Francisco Shock and Vancouver Titans.
Ever since the trio of DACO, Dogman and babybay were put together, the Reign have been a completely different squad, one capable of duking it out with the best in the league.
Unfortunately for Atlanta, this week they find themselves against two teams without a loss thus far – Shanghai Dragons and Seoul Dynasty, with this being an absolutely brutal opening to the stage in terms of strength of schedule.
However, if Atlanta can come out of this stretch with their heads above water, the rest of the stage becomes much more workable.
Dafabet have priced up their clash with Shanghai and literally make it a 50-50 contest – both sides available at 1.909 for the win.

Hope springs Eternal

One of the more surprising outcomes of week one was a double victory for Paris Eternal, who were able to take down both Toronto Defiant and Boston Uprising.
What was even more shocking was that the Eternal did so with So0n and ShaDowBurn both riding the bench despite the pair having shown high peaks on previous squads.
The player who has taken full advantage of their absence has been Danye, who has primarily played Sombra and been massive factor in all of the Eternal's success thus far.
Week two presents two completely different match-ups for the Eternal as they first go up against one of the top squads in the league in New York Excelsior before facing off against one of the teams who consistently find themselves at the bottom of the table, Florida Mayhem.
Paris could well be sitting at 3-1 after this week, putting them in prime position to make the play-offs.
Reality bites for Dynasty?

Seoul Dynasty could be in for a massive reality check as they face off against both the aforementioned Atlanta Reign as well as the Stage 2 champions San Francisco Shock.
Seoul opened the stage against fairly mediocre competition in Florida Mayhem and Guangzhou Charge, but this is the week where the Dynasty must show what they are made of.
Seoul used two entirely different line-ups in last week's two matches and who they will field this week – and indeed the rest of the stage – seems to be up in the air.
Each composition of players has its own mix of younger talent and stable veterans, and their decision on who to open with against the Reign could reveal much about them moving forward.

Outlaws face tricky week

Despite a loss in their only match of week one, Houston Outlaws can have their head held high after pushing New York Excelsior to a fifth and deciding map.
Houston ended up being one of the largest disappointments of Stage 2, unable to take advantage of a relatively-workable schedule.
This week Houston must take on San Francisco in the opening match of the entire week – a match they are huge 12.940 outsiders to win – before then facing Boston Uprising. Their schedule would appear to get easier in the coming weeks.
The Outlaws were built for triple DPS compositions given the wealth of talent within that role and they have looked to utilise that structure already in this stage.
However, Houston have always been a team to struggle when expectation is high, so monitoring them will be key from week to week.