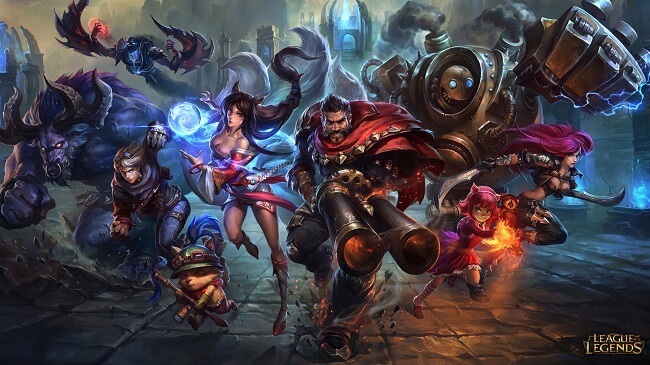 Just one team remain unbeaten after two weeks of the League of Legends Championship Series' Summer split
Surprisingly, that team is OpTic Gaming, who have ridden a combination of a fairly lax schedule and vast improvements from multiple players to reach this point.
However, it will be another surprise if OpTic keep their winning streak intact in week three given their match-up with Cloud9, which already looks like the most important Saturday contest.

Tough test for unbeaten OpTic

Crown has continued to resurrect his career after arriving from the LCK earlier in the year, with fellow Korean Arrow also finding much better form than in previous years.
This, along with Meteos proving to be one of the best Junglers in the region thus far, has enabled OpTic to find their win conditions and they have stuck to them.
Despite each of their upcoming opponents not being quite as dominant as expected – Team Liquid are their other foe this week – OpTic still have a rough week ahead, one which should show whether or not they belong in the title conversation.

Liquid stumbling so far

Perhaps even more surprising than OpTic's high level of play have been the fairly lacklustre performances coming out of Team Liquid, who find themselves at a 2-2 mark despite their recent 2nd place at the Mid-Season Invitational.
Indeed, for a team with aspirations not only within North America but worldwide, Liquid have been arguably the largest disappointment thus far.
They have dropped both of their Sunday match-ups, against Echo Fox and Counter Logic Gaming, with individual mistakes being key in each defeat.
Interestingly, despite performing fairly well in both losses, Impact was playing two AP mages in Vladimir and Kennen, and Team Liquid could look to change that up this week.
Liquid face another difficult task this week, taking on FlyQuest, who have power from the Top side in the shape of Viper, and the undefeated OpTic.

Guardians in the mix

Golden Guardians are in solid shape, sitting at 3-1 ahead of a workable third week of matches.
They were a bit up and down in week two as they lost to Clutch Gaming before being able to conquer Cloud9, albeit with the latter losing primarily off the back of one poor Baron call.
After finding success with such compositions within the Spring split, Golden Guardians have focused on getting Froggen a control mage, including his patented Anivia multiple times, allowing him to be the primary control factor in late-game team fights.
With Contractz seeing an uptick in play and Hauntzer playing team fights well, the Guardians have emerged as a potential top team.
This week see them up against the winless 100 Thieves before they take on Counter Logic Gaming, who have had arguably the most variance in their showings so far.

Huni the key for Clutch

Clutch Gaming were able to quickly rebound after a poor opening week, beating both Golden Guardians and 100 Thieves.
Clutch heavily prioritised placing Huni onto Rumble, giving him a skill-focused damage dealer that the talented Top-laner could utilise to the fullest extent.
With Damonte showing the flexibility and willingness to play Lux in the Mid lane, Clutch have found a decent run of form which they hope will snowball into match-ups against Team SoloMid and FlyQuest this week.
Cody Sun has performed better than anticipated after re-entering a starting LCS position, being paired up with Vulcan, who continues to improve as a Support talent.
This week's opening match could be fairly tricky for Jungler Lira, given TSM have used both Grig and Akaadian. It is unclear as to which of those Lira will have to face on Saturday.