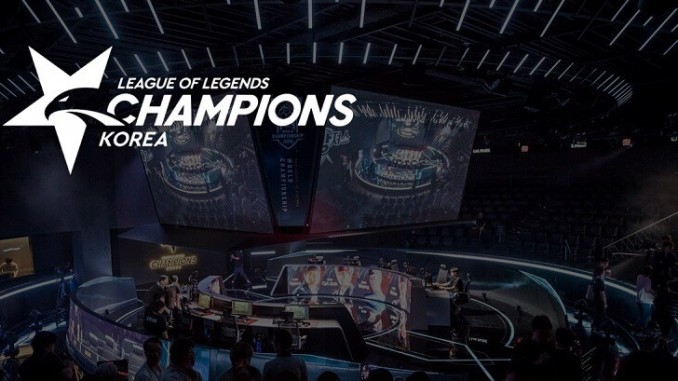 Results continue to defy pre-season expectations in the Summer season of the League of Legends Champions Korea.
SKT struggling

Spring champions SK telecom T1 have fallen to a 1-3 record, with their only win coming against the rock-bottom Jin Air Green Wings.
To SKT's credit, their three losses were to 3-1 teams in KING-ZONE DragonX, Afreeca Freecs and SANDBOX Gaming, but this super team are supposed to be able to win such matches.
Ever since their poor showing at the Mid-Season Invitational there has been an issue with this team getting back into form, with every player, with the possible exception of Teddy, struggling.
SKT went so far as to try Haru in the Jungle over Clid in the 2-1 loss to KING-ZONE.
With this much talent, there is always the chance that SKT will suddenly click and instantly become a top team, but they have yet another difficult week ahead of them with DAMWON Gaming followed up by Griffin.

Freecs in form

Arguably the hottest team in the league right now are Afreeca Freecs, who took down both Hanwha Life Esports and KING-ZONE DragonX last week – the latter's first loss of the Summer – to give themselves a 3-1 record.
The two-headed monster that is Kiin and Ucal as the solo-laners is brutal for any team to attempt to match-up to and, coupled with the breakout performances Dread has been having, Afreeca appear to be here to stay.
The Bottom lane generally is relied upon as late-game insurance, with the rest of the team focused on dominant comfort champions that can affect a contest in the early to mid-game in particular.
Given he was a one-trick pony on Taliyah before his rise to the top level, Ucal's proficiency on her creates a difficult situation for the opposition as they debate whether to take out his comfort champion or a seemingly more powerful one.
Overall this is a blazingly-hot start for this squad, with matches due up this week against SANDBOX Gaming and Gen.G.

SANDBOX impressing

The aforementioned SANDBOX Gaming enjoyed a standout week as they took down both Griffin and SKT.
Many would not have been surprised had Griffin spanned the year undefeated, but SANDBOX stepped up and put the whole scene on notice.
Ghost was able to bring out his old favourite in Draven and SANDBOX were able to once again give Dove a strong comfort pick to operate.
SANDBOX have certainly found their groove, utilising flex picks between the Top and Mid lanes and allowing Jungler OnFleek to play more aggressive champions, such as Lee Sin and Elise.
If Ghost can continue to perform under pressure, something he has been heavily criticised for previously, this split promises much for SANDBOX.

Tough task for DAMWON

A team who could fall back to earth this week are DAMWON Gaming.
They went 2-0 in week two to even out their record at 2-2.
However, those victories were over kt Rolster (also now 2-2) and the aforementioned bottom-of-the-barrel Jin Air Green Wings, which makes for one of the weakest schedules thus far.
Upcoming for DAMWON are both SK telecom T1 and KING-ZONE DragonX, matches which will help show exactly where they stand. They have already been installed as 2.470 outsiders to beat SKT (1.558). DAMWON have generally preferred Nuguri in the Top side over Flame, and he has performed well thus far in the Summer split, having struggled at times during the Spring. ShowMaker will also be looked upon to step up his game over the next few weeks.