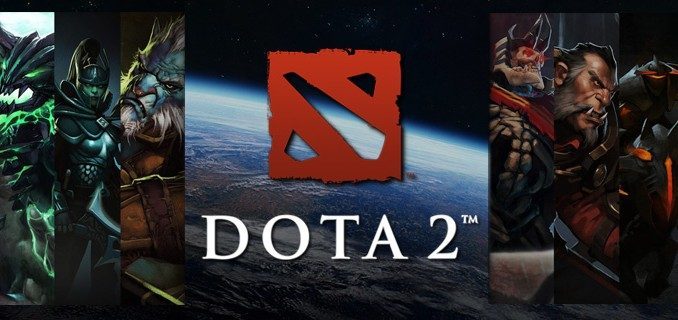 With The International 2019 drawing ever closer, the StarLadder ImbaTV Minor offered an opportunity for teams to stake their claim to a place at the season-ending finale.
The Minor offered the last two slots at the EPICENTER Major which itself provides a huge chance to reach TI9.
The Minor brought eight teams from six regions together in Kiev, Ukraine, to play for those berths, plus their share of US$300,000 and 500 DPC points.
The teams in question were: Ninjas in Pyjamas, Alliance (both Europe), Complexity Gaming (North America), Team Anvorgesa (South America), Winstrike Team (Commonwealth of Independent States), Mineski (South East Asia), EHOME and Team Sirius (both China).
Group Stage
In Group A, the first round ended predictably, with EHOME taking down Anvorgesa, and Alliance claiming victory over Winstrike, though Alliance appeared to struggle somewhat, with each game going the distance.
However, when they met EHOME, their teething problems seemed to fade, and in a three-game series, they managed to take down the Chinese squad and book their place in the play-offs.
In the loser's match, thanks to some strong, clean team-fighting, Anvorgesa turned the series against Winstrike around to set up a clash with EHOME. They learned from the mistakes of their previous series, and while they lost the first match to a late-game composition, they made sure not to let the following two games go late, and upset EHOME to secure the second play-off spot.
Group B started similarly, with the favoured teams taking down their respective opponents – Ninjas in Pyjamas beating Sirius, and Mineski seeing off Complexity. Unsurprisingly, NiP showed why they have already secured a TI9 slot, with a dominant 2-0 victory over Mineski to put themselves in the play-offs.
Complexity looked utterly lost against Sirius, and while there were some moments where they looked like they could get back get into the game, Sirius pushed back, and ended up taking them down 2-0. Similarly, when matched up against Mineski, it felt like Sirius were on a different level. They pushed early, taking advantage of Mineski's slower line-up, and winning 2-0 in less than an hour of total game time to complete the play-off picture.
Play-offs
The first round of the play-offs showed that Europe truly is the dominant force this season, with Alliance taking down Sirius in a long, best-of-three contest, on the back of some incredible individual play from qojqva and miCKe. Meanwhile, NiP continued to dominate, sweeping Anvorgesa 2-0.
The two European teams therefore met in the upper-bracket finals. While NiP took the first game with an unusual Night Stalker pick, making space for their Spectre to become unkillable, games two and three were where Alliance truly adapted, showing that they could beat NiP's late-game carries of Anti-Mage, Medusa and Ember Spirit, to claim a 2-1 victory. This secured them a a final berth, along with a coveted spot in the Major.
Down in the lower bracket, Sirius seemed determined to try to claw their way back up, showing they were utterly dominant over the non-European teams with another 2-0 victory, this time against Anvorgesa, with some heavy push.
However, Europe once again proved to be their kryptonite, and, using their own popular Sven against the Chinese squad, NiP took them down 2-0 to make their way to the finals for a rematch with Alliance.
Finals
The finals turned out to be a true bloodbath, the contest swinging one way and then the other.
Alliance came out of the gates running, taking the first game with a line-up built to just keep taking fights and objectives one after the other. The second game went completely other way, with the Centaur Warrunner being taken away by NiP, and used to even the score up at 1-1.
With the momentum swinging their way, NiP capitalised, once again taking a line-up meant to fight early and often, and, on the back of Fata's Templar Assassin play, they claimed the third game to move 2-1 up.
Left in a fight for survival, Alliance pulled out all the stops, a very greedy line-up with four cores going up against a similarly greedy three-core draft from NiP. However, they were able to stall for long enough, the game lasting 60 minutes, which allowed Alliance to farm up enough to beat down NiP and set up a decider.
Unfortunately for Alliance, their game-four win was not enough to regain the momentum. Seeing a potential win about to slip away, NiP picked up Meepo for Ace. And, almost single-handedly, he dominated the game, not dying once, participating in 21 of 26 kills and providing an incredible performance to take the game, series and tournament.