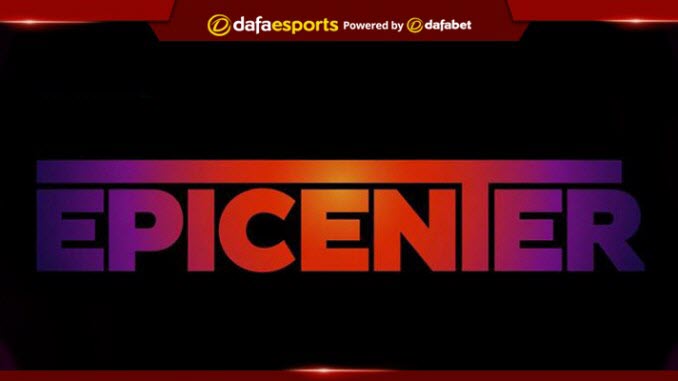 The last Major of the Dota 2 Pro Circuit is upon us with EPICENTER getting under way in Moscow on Saturday.
Having been held in the three previous years, the tournament has earned the praise of both fans and players as a well-organised event that also delivers in terms of spectacle.
In total, 16 teams will fight for the last chance to earn DPC points – places at The International remain up for grabs – and the prize pool of US$1million.
We'll preview all four groups – here's our look at Group A.
Team Secret
Current DPC ranking – 1st with 14,250 points (qualified for TI9)
Outright odds: 3.290
Group odds: 1.350
Arguably the best team of the season, Team Secret are 3.290 favourites to claim their third Major of the campaign – they have already won in Paris and Chongqing.
Signings Nisha and zai have proved to be great transfers and provided that small improvement the team needed after a strong but less successful campaign last season.
There is no better team at the moment and the man largely responsible for that is Puppey, who is the owner and captain of the team. The Estonian has rightfully attained living-legend status in Dota circles. Aside from his numerous titles over the past year, he is one of few players from the old age of Dota and his career now spans more than 10 years at a top level.
Inside the game, Puppey has built a reputation as an extraordinary drafter who is not afraid to experiment in even the most tense of moments – something that has brought his team victory on more than one occasion.
With Puppey complemented by a strong set of team-mates, expect some top-level play from Team Secret.
Fnatic
Current DPC ranking – 6th with 3,525 points (qualified for TI9)
Outright odds: 25.570
Group odds: 6.260
Fnatic have contested every Major so far this season and really impressed in DreamLeague Season 11 when they finished in 3rd place and eliminated some top opposition.
They haven't been able to match that performance in recent events though and finished in the bottom four in the Paris Major.
Despite that, Fnatic are the best-performing South-East Asian team this season. The current roster was put together last September and consists of some of the best players in the region. Abed and DJ are the ones to watch – high-quality playmakers who can turn a game around on their own and often put on a show for the fans.
Meanwhile, iceiceice is one of the most experienced players on the scene – he attended the very first International – and a crafty off-laner.
paiN Gaming
Current DPC ranking – 20th with 150 points (not qualified for yet for TI9, need top-12 finish)
Outright odds: 63.080
Group odds: 72.090
One of two South American teams to have qualified, paiN Gaming will arrive in Moscow with a fairly new roster that was only formed in March.
The team have some experience at Majors this season after they managed to qualify for the Paris Major and finished 9-12th which demonstrates the potential they have.
Winning their local qualifier was an impressive achievement, but this is the game for the big boys and paiN will need 5-6th spot at least to have a chance to qualify directly for the upcoming International.
Royal Never Give Up
Current DPC ranking – 29th with 63.65 points (not qualified yet for TI9, need top-12 finish)
Outright odds: 21.210
Group odds: 5.410
This is the first Major that Royal Never Give Up have qualified for this season which helps explain their low position in the DPC rankings. However, China is arguably the most competitive of the regions and so qualifying for this event with only one loss in the group should be considered a feat in itself.
The team were looking for the key component in the first half of the season and the arrival of one of the legendary support players, LaNm, seemed to fill that hole. Monet and ah fu are other players who have achieved at the highest level – the pair finished 3rd at TI7 as part of LGD.ForeverYoung in 2017.
Royal Never Give Up might not have much experience on the international stage as a team, but the players individually are no spring chickens and they will not be satisfied with a low score.
Despite their paltry DPC points tally, the Chinese team still have the chance to qualify for TI9 if they finish in the top six.
Verdict
Group A looks likely to be won by Team Secret. They are the team to beat this season, as highlighted by the DPC rankings.
The 2nd spot is set to be contested by Fnatic and Royal Never Give Up. Despite being a bigger price to win the group, the former look the stronger contenders – they have had a lot more success this season and have some impressive players on their roster that can make the difference on their own. Their recent form, however, is a bit of a concern and something Chinese qualifiers RNGU could capitalise on.
Expectations around paiN Gaming are not high and this newly formed squad has a lot to prove.