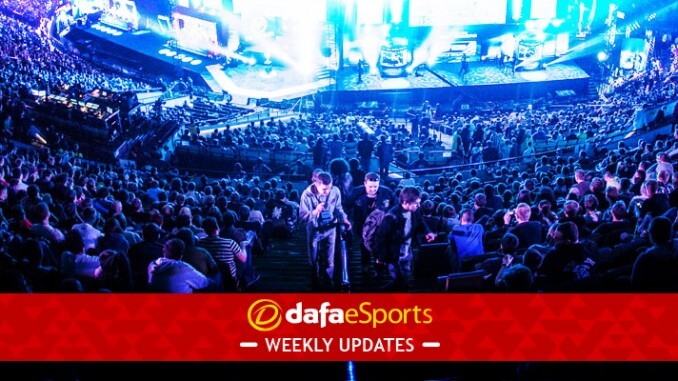 North America's Premier Division in Season 30 of the E-Sports Entertainment Association (ESEA) is largely made up of a mix of established teams looking to rebound and young guns yet to prove themselves.
As in Europe, the North American section promises a lot of interesting action and intrigue. The constant chopping and changing of teams can be fascinating to watch, but does mean that there are always questions at the start of the season.
Luminosity bid to bounce back
The NA headliners are Luminosity Gaming, who dropped into this league due to relegation. This roster is 4/5ths of the Immortals squad who claimed a runner-up finish at the PGL Krakow Major back in 2017.
The current team still have some quality pieces, including twins HEN1 and LUCAS1, who have differing styles. HEN1 is a high-variance primary AWPer (sniper) who has major boom-or-bust potential. Meanwhile, LUCAS1 is a consistent rifler who provides a steady hand.
This is the type of environment Luminosity are supposed to thrive in and if they struggle early, roster changes will certainly be in the conversation.
Bravado have issues
Bravado Gaming, hailing from South Africa, are in a difficult spot as they continue to look for funding to remain in the United States.
Bravado were able perform well last season, amassing a 14-5 record during the regular season before being upset by cantwinalan in the quarter-finals.
There appears to be no reason why Bravado would take a major step back, but the possibility of having to leave could be a massive burden to bear for the coming days.
Many players and personalities are contributing what they can to their cause. If able to remain within the US, Bravado should be a dangerous squad.
Test Takers with familiar faces
One overlooked team with the potential to make an impact are Test Takers, who boast plenty of recognisable names from within the North American scene.
With the likes of ptr and shinobi, who was previously on Rogue before becoming a coach for a few different squads, they have a shot at making some noise.
ptr, in particular, has long been a player who has over-performed against lesser sides before struggling against the stiffer competition. If ever there were a time for him to bounce back and find his old form it would be now, although there continues to be a myriad of young players lurking as they look for an opportunity to break through into this level of competition.
adreN loss will be felt
One of the more entertaining teams have been Mythic, a stream team with many personalities. Unfortunately for them, during the off-season they ended up losing a key player with adreN picked up by Team Liquid for a coaching role.
adreN was the primary shot-caller for this squad and overall had a major impact on how the team ran as a whole.
While some decent players remain, Mythic are yet to announce their 5th and final member moving forward. One player to watch this season is hazed, who has been one of their better performers since joining the team in February 2018.
Watch Furia closely
One team who could have impact on multiple opponents are the all-Brazilian line-up of Furia eSports.
One of the players, kscerato, was long rumoured to be a possible 5th for MIBR, although it is now unclear who they will secure for that spot.
Furia are a difficult team to judge simply because they are the type of team who could see their star talent go to the likes of MIBR or Luminosity via a buyout. They should be watched closely, given that any sort of roster move would have an immediate, presumably poor, impact on their future.