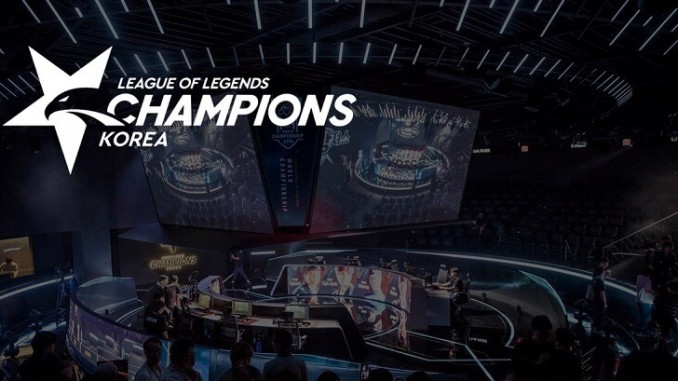 The Spring split of the League of Legends Champions Korea will get under way on Wednesday (January 16) with numerous new-look squads on show.
Many teams have completely overhauled their line-ups from 2018 in an attempt to reach the top. That will create a real level of uncertainty in the early going.
On paper, SK telecom T1 have the potential to be a real juggernaut, but everything will depend on the chemistry that is built by their players.
With that issue in mind, the unchanged Griffin start as Dafabet's 2.620 favourites.
SKT look loaded
SKT, 2nd favourites at 3.330, are at the forefront of the major changes. After missing out on a trip to the World Championships they decided to rebuild around star Mid-laner Faker.
On paper, SKT appear to be an absolute powerhouse. They have top players in every role with a wide mix of both experience and mechanical prowess to rival any squad in the game today.
As always with any perceived 'super team' their level of success will come down largely to the chemistry of the various stars, and they could struggle early as they get used to one another.
SKT were also able to pick up Zefa as a coach, a huge result for them given he is respected as one of the best pick-and-ban coaches in the world.
kt rebuild
Despite their triumph in the Summer split of 2018, kt Rolster ended up keeping only two of their starters – Smeb and Score. That, however, is certainly a foundation to build upon, the pair being some of the most skilled and most experienced players, continually battling it out at the top of the LCK standings no matter the roster.
In place of Ucal is Bdd, a player praised for his absurd mechanical abilities during his time within both the CJ Entus and Longzhu/KING-ZONE organisations.
The issue with kt comes in their Bottom lane, which includes four players vying for the two available slots. Replacing a legendary pairing in Deft and Mata was always going to be difficult, but being unable to bring in top-flight talent for these positions has certainly been a disappointment for kt fans.
That weakness is arguably why they are out at 10.470 in the outright betting.
Griffin unchanged
Griffin have gone against the grain and maintained the same line-up from 2018 and, as the odds suggest, look primed to be a top contender again this year.
This still-young squad oozes skill and versatility, with each player able to hold their own against the best of the best. Deservedly so, Tarzan and Viper received much praise for their play in the last split, but the team were still unable to qualify for the Worlds last season, a fact which could play on their mind heading into 2019.
Chovy is now the only Mid-laner on the roster, meaning he will see all the playing time as he looks to become a complete player.
Look out for DAMWON
Despite only just qualifying for the LCK, DAMWON Gaming are still expected to be a top performer this split, primarily due to the level of play on the top side of the map.
Nuguri is a well-respected Top-laner, with Canyon already receiving high praise for both his pathing and mechanics coming from the Jungle.
ShowMaker is incredibly talented, with a willingness to play his pocket pick of Katarina whenever the situation calls for it, especially on the red side utilising the last pick of the draft.
The ceiling for DAMWON is a bit unknown currently, but they will be compared to Griffin, who were hyped – and delivered – in last season's LCK when they were new arrivals.
DAMWON can be backed at 12.370.
Peanut a strong signing
Gen.G, 7.610 3rd favourites, are team with few changes who could cause some damage.
They have picked up Peanut to play as their Jungler and Life to replace CoreJJ, who left for Team Liquid over in North America. Peanut is a great pick-up for this squad, an aggressive-minded player who can help facilitate the early game before Ruler looks to carry home the late game.
Fly has also secured the starting Mid position with Crown having moved on to OpTic Gaming. He has a chance to create a nice one-two punch with Peanut.