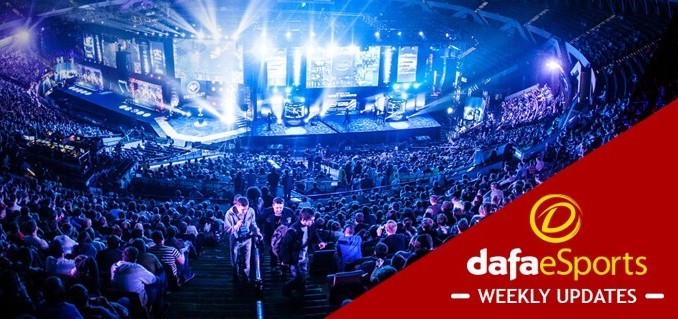 The European section of the E-Sports Entertainment Association (ESEA) Season 30 Premier Division has a slew of decent teams looking to break through to the highest level.
The myriad of off-season moves looks sure to have a massive impact in the early going. Virtus.pro, in particular, are certainly worth tracking as they try to right their ship.
ENCE could take next step
A prime example of a team looking to make that step up are ENCE eSports, who continue to be dangerous opponents. Headlined by young star sergej, the all-Finnish line-up have been a quality team within the tier-two scene for quite some time now.
While sergej captures MVP awards and produces highlight reels, another important cog to the ENCE system is veteran allu. Providing both a stable AWP (sniper) and veteran leadership, allu plays a critically-important part in ENCE's success.
ENCE have no reason to doubt themselves heading into the new year and they appear to have a shot at glory in this division.
Overhaul for VP
Virtus.pro have overhauled their previously-struggling roster entering the new calendar year.
They were able to re-acquire Snax and byali, while looking to build around the likes of snatchie and MICHU, who have stuck around from the previous line-up.
VP were a shell of themselves throughout 2018, but this new squad gives renewed faith to fans who follow what was once the greatest team in the world.
byali, in particular, could have a massive impact, as his previous consistency was a major factor for VP.
They are a team to track as they progress throughout the year, given they do have multiple players who have previously possessed star power within CS:GO.
Work to do at LDLC
LDLC have been put in an interesting position given two departures during the off-season. ALEX has left for Team Vitality, while LDLC have also allowed AmaNEk's contract to expire without having replacements lined up.
The separation of AmaNEk and devoduvek is a surprising decision, given those two have been a package deal for quite some time. However, given the propensity for the French scene to continually shuffle players, this could be a landing spot for some veterans in the future.
Two free agents who could end up at LDLC are Happy and ScreaM, but it's a case of second-guessing with them until the new roster is confirmed.
Red for danger
Red Reserve are a Swedish squad who have struggled to maintain a consistent roster, with Brollan and twist leaving in the latter part of 2018 to join Fnatic.
Red Reserve have also gone ahead and benched disco doplan with grux coming in to replace him.
There are some interesting players on this squad, including freddieb, hampus, and draken. In terms of draken, he has yet show the potential he flashed during his stints with NIP and Fnatic, but this is the environment he is supposed to have sustained success in.
This team have the potential for roster moves, given they could both see players leave for better locations or they could look to bring in some new blood in an attempt to strike gold.
Danish threat
ex-Fragsters are another team with potential moves on the cards entering this season.
Bubski left the team in late November, but the key loss for this squad was refrezh, who eventually ended up making his way onto OpTic Gaming.
However, Danish teams are always dangerous, given the incredibly-deep pool of talent that their region continues to produce. Like many teams, currently their roster is yet to be confirmed but suffice to say Danish teams nearly always end up finding some sort of success.
They are another team who could also be a temporary spot for either veteran Danish players removed in a shuffle, or young pieces still looking for a chance.