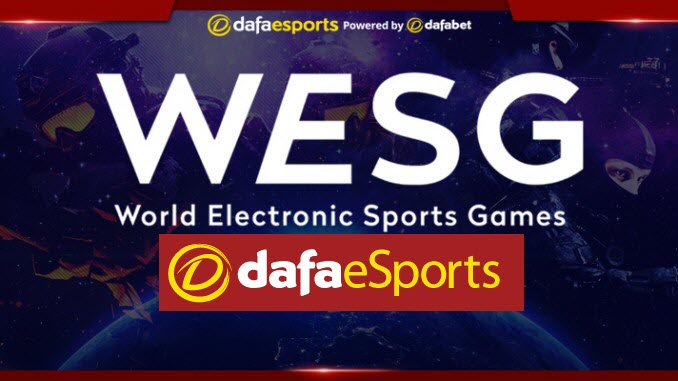 Popular online video gaming platform, WorldGaming Network will partner with Alibaba Sports in hosting the World Electronics Sports Games (WESG) North American Regional Finals.
WorldGaming Network will, therefore, host a combined event for both the United States and Canada, with a total prize pool of $230,000 (£187,000).
Speaking on the development, the General Manager and CEO of WorldGaming Network Wim Stocks noted that the firm is glad to return as the Official Tournament Operator for the North American events.
GM of Collegiate StarLeague said to partner Alibaba Sports in hosting these tournaments is an incredible honor, and the firm is delighted to have the opportunity to use its platform to continue supporting the community of amateur esports gamers around the world.
The tournament will feature players across both nations who will compete in events on Dota 2, StarCraft II, eFootball Pro Evolution Soccer (PES), and Counter-Strike: Global Offensive (split between male and female competitors).
According to the organisers, the event comes up between December 7 and 8. They further revealed that teams would be selected to compete at the WESG Grand Finals.
Also speaking, the Senior Director for Global Esports at Alibaba Sports Jason Fung noted that WorldGaming had done a fantastic job last year with WESG North America. His firm is looking forward to continuing the success this season.
He further stated the aim of the competition is to promote esports at all tournament levels and bring more opportunities like WESG to passionate fans around the world.
"WorldGaming has done a tremendous job last year with WESG North America, and we look forward to continuing our success this season," he added.
According to Esports Insider, the tournament is expected to see winners rewarded with decent prizes and chances for them to represent their countries.
"It's great to see a variety of esports represented here, especially with a women's CS: GO tournament included. With a decent prize pool up for grabs and the chance of representing an entire nation, this is a good opportunity for players."
WorldGaming Network (WGN) is a top online video gaming platform that hosts head to head matches, tournaments, and ladders for consoles and PC gamers.
It boasts of over 3 million gamers register for its platform worldwide, which makes it one of the most popular and dynamic global eSports communities.
Article be: Oladipupo Mojeed