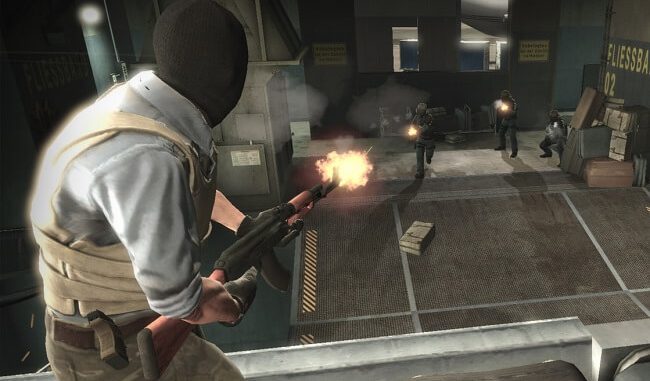 BLAST Pro Series, a Counter-Strike: Global Offensive tournament circuit has become a member of the Esports Integrity Commission (ESIC).
BLAST Pro Series is an innovative global tournament series of live Counter-Strike where the best teams in the world compete in a fast and exhilarating format.
The series was created to maximise both the live audience experience, broadcast formats and viewing experience, featuring true world-class esports mixed with engaging show elements.
According to a release, the RFRSH Entertainment will now integrate ESIC's integrity programme into its terms and conditions. The Vice President, Development and Executive Relations at BLAST Pro Series, Jordi Roig has expressed delight over the development.
Expressing happiness to be a part of ESIC's Integrity Programme, Roig said the esports media production company is looking forward to continuously work with ESIC and other entities in the field in a bid to develop a more stable and structured global Counter-Strike scene.
The Vice President who said that BLAST is committed to creating the most entertaining, competitive and fair environment for all parties involved added that being a member of ESIC supports the mission.
He further stated that RFRSH Entertainment sees BLAST tournaments as cut-throat competition, and all participating teams need to be able to play on the same, fair terms in an attempt to win the trophies. This he said means equal rules, adding that sanctions should be applied.
As its major event move forward, BLAST Pro Series has chosen to implement anti-doping testing by joining other tournament organisers. The organisers include DreamHack, ESL, LVP, Estars Studios, and Nodwin Gaming as a member of the not-for-profit association.
Also reacting to the development, Ian Smith, Commissioner of EIC said the body has been working with BLAST for nearly a year to ensure competitive integrity and a clear regulatory framework for their innovative CS: GO events.
He further said he is very pleased to welcome them into ESIC membership formally.
"From day one they were committed to the highest standards of regulation and the adoption of our Anti-Corruption Code from the very first tournament was an honour for us and a signal of their intent," he said.
Article by: Oladipupo Mojeed