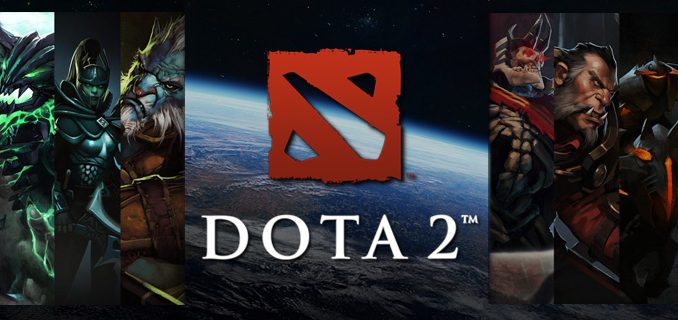 This week, starting on Thursday, the city of Xi'an in China will be playing host to the World Cyber Games Dota 2 event, with a US$140,000 prize pool on offer.
Featuring some of the lesser-known teams on the international front, as well as some more prestigious ones, this tournament will be a chance for fans to see some fresh faces and certainly looks hard to call.
Two of the teams attending have qualified via World Cyber Games 2019 APAC Finals, which were held in May. Unicorn, a Malaysian team, and Cignal Ultra, from the Philippines, were those who made the cut.
Although these teams are relatively unknown outside their national events, they each have a good chance, boasting players with impressive accolades under their belts. Unicorn have KaNG on their side, a player who earned a reputation for his solo-mid plays in the SEA region, though now he prefers to play in the off lane. Cignal Ultra, for their part, have Nando, an experienced player with a staggering 79% win-rate on Luna.
From the American qualifiers, Thunder Predator and Black Sheep, from Peru and the US respectively, have qualified. Predator are in good form this year, with a string of victories in Minors. Having gone undefeated during the American qualifier, this team may just have the momentum to carry themselves to the top.
Black Sheep are a far more obscure team, with few wins under their belt despite participating in tournaments as far back as 2015. They were only beaten by Predator during the qualifier, but it is still hard to imagine this team making it far given their track record.
The European qualifier has brought in the Slovakian team Hippomaniacs, with KeinBockOderWas, of Germany, coming just behind them. Both of these teams seem unlikely to emerge victorious though.
Hippomaniacs have managed a few second places at Minors this year but qualifying for the World Cyber Games is the most money they've earned from a tournament so far – it'd be quite a leap to see them go from winning $5,000 to $70,000 in one month.
KBOW, meanwhile, are a lot more obscure, but with none of their players having won over $1,000 to date, they seem to be in the same predicament as Hippomaniacs.
The real tournament favourites appear to come from China – CDEC Gaming led the way in qualifying with Newbee close behind.
CDEC are an experienced team with an incredible record, placing 2nd at The International 5 in 2015. And with star player James, a veteran scouted by Vici Gaming at a younger age, showing his expertise on support, they seem to be a cut above the competition.
Newbee have a similar record. They won TI4 and finished second at TI7, so there are few teams that can match their competitive history. One of their greatest assets is Sccc, the team's solo mid whose dominance on Queen of Pain and Outworld Devourer led Newbee to their TI7 silver medal.
But while both of these teams are far bigger than their rivals at the Cyber Games, they share a common problem – they have both fallen into decline since their glory days. Newbee have only won at Minors throughout 2019, as have CDEC.
The Chinese teams are in with a better chance than most, but victory certainly isn't guaranteed.