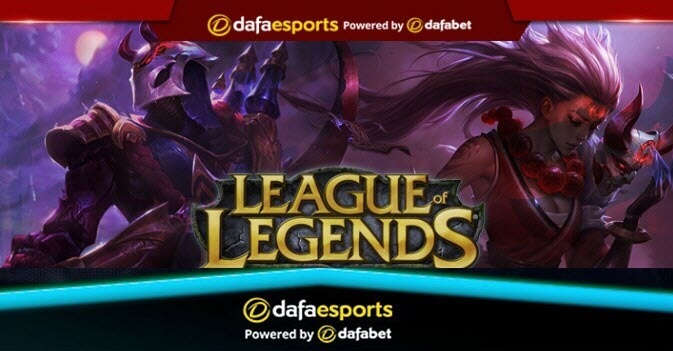 There has been some speculation about a massive roster change taking place in the League of Legends European Championship this week.
A potential move could be Misfits Gaming putting in their Academy team that has some talent in an attempt to switch things up in a desperate shot at making it into play-offs.
This is something to keep tabs on should the rumours end up coming to fruition. It would be one of the larger changes in recent memory.
In terms of the betting markets, Splyce are 1.328 shots to beat Misfits this week, while Rogue can be backed at 1.800 to claim victory over them. Such prices will likely go if the rumours turn out to be true.

Splyce on song

Splyce enjoyed the best week of any side last week, first dispatching SK Gaming before taking down the previously undefeated Fnatic and placing themselves just a game behind the leading duo of Fnatic and G2 Esports.
This was the first week that the latest champion was allowed within the LEC, with Splyce immediately picking up Qiyana. Humanoid had a carry performance on that pick and, moving forward, it appears unlikely he will get it again given the rising view that she is a strong champion with limited difficulty throughout the game outside of 1v1s within the side lane.
This week presents two very different match-ups for Splyce, first against a 2-6 Misfits side, before finding themselves in another match of the week when they battle it out against G2 Esports. They are 3.290 underdogs for that clash.

Vitality look better

As expected, Vitality finally found some positive momentum last week by taking down Misfits following an understandable loss to Fnatic.
Vitality finally played to their strengths in the Misfits match, allowing Jiizuke to play a comfort champion rather than Azir, who is a traditionally strong champion in the current meta.
Jiizuke carried the load on his pocket pick of Ekko, with hopefully this bringing a change to this kind of focus for Vitality moving forward. This would not be unheard of, with the LCK's Gen.G currently focusing on allowing their own Mid-laner, Fly, to play champions such as Lux despite her much higher presence coming out of the Support position.
This was just one victory and it was against a Misfits side who could be in freefall, but Vitality have a workable schedule this week for a team that aspires to make the play-offs with both FC Schalke 04 and Origen slated.
The odds have them underdogs for both matches, although not by much. They are 2.100 to defeat Schalke and 2.550 to upset Origen.

SK stumble

Unfortunately for SK Gaming, Week 4 was fairly brutal. They lost to Splyce before dropping their match against an Excel squad who had yet to win a match until that point.
Much of SK's success has been built around the play of Jungler Selfmade, who was highly regarded after his showings within the Spring split, with the idea being that SK could snowball his play into more and more success throughout this Summer.
However, SK have generally been more about being the sum of their parts this split, with another interesting pair of matches due up this coming week.
The vast majority of their preparation will need to be on the first match-up against Origen who, despite having the same players from their deep play-off run in the Spring split, sit only at a 4-4 mark. SK are 2.700 outsiders.
SK need to be ready for anything in the mid lane against Origen, given the continued wealth of a champion pool Nukeduck has.
The second match will be against Fnatic, who are mortal now given their recent loss, but still remain primary contenders for the crown, alongside G2.
SK are 3.880 to win that one.