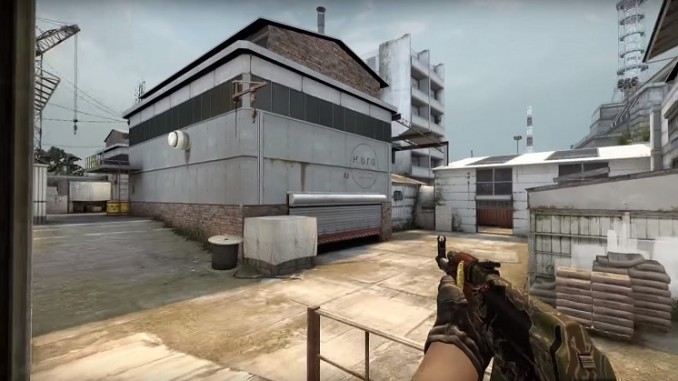 The World Electronic Sports Games always ends up as one of the more intriguing events of the CS:GO year, with a combination of fully-functioning five-man rosters going up against national squads that tend to have upset potential.
Now into March and we are still seeing the CS:GO scene shake out from the off-season moves. There are indications that more are to come, as chemistry issues plague numerous squads.
It's a cliché to say expect the unexpected, but that seems to be the case so far in 2019 which should make the first half of the year rather entertaining.
MIBR on the rise
Entering this event as odds-on favourites after a top-four finish at the IEM Katowice Major are MIBR, who have already seen a massive improvement from 2018.
Their roster coming into 2019 had innate synergy given it had previously existed, but even still the immediate uptick in play from coldzera has been incredibly encouraging.
With TACO by his side yet again, coldzera can be one of the best players in the world and should have a field day at this event.
The question for the Brazilian team is which player will step up to be a star alongside coldzera; all of their players have the talent to do so. Zews, at the helm as head coach, also appears to be a grounding figure, with the respect and stature to be able to get through to even the most veteran players.
Keep an eye on the development of felps, with this event being a perfect stepping stone for his improvement.
Fnatic look to rebound
After completely bombing at the Katowice Major, Swedish side Fnatic will be desperate to get back on their feet at WESG.
Fnatic were one of the most-hyped teams entering the Challengers Stage in Poland, with many experts suggesting they had been dominant in scrims and were ready to make a massive impact.
They ended up going 1-3 in the Challengers Stage with their only win coming against Grayhound Gaming, sending the team into uncertainty.
In particular, the map vetoes set Fnatic up for failure, and that ended up being the most criticised aspect of their overall showing.
Fnatic only recently hooked up KRIMZ and JW long term, with Xizt and twist looked upon to step up their play.
One would imagine the Major showing would humble Fnatic and allow them to slowly build up, but it is equally likely this team end up completely falling apart with the post-Major shuffle still ongoing.
KRIMZ remains far and away the best player on this squad, and he alone could be the difference in Fnatic getting out of their group or not, something which should also be simpler given the news of ENCE withdrawing from the event.
OpTic's issues remain
Despite constant rumours of expected changes to their roster, OpTic are still pressing on with their current crop, trying to find some relevance.
refrezh did only join just before the New Year, but the rest of this OpTic squad were part of arguably the most disappointing team of 2018.
With whispers of karrigan joining mousesports, experts and fans alike are left wondering how this Danish team continue to skate by without massive changes.
OpTic are in the type of group they are supposed to perform well in but there has been no indication from them that they will live up to any sort of expectations.
Change coming to G2?
G2 Esports are in a bit of an interesting spot, with their 1-3 showing during the Legends Stage of the recent Major seeing many lose their belief in this French squad.
However, the three teams that G2 lost to ended up in the top four of the play-offs, putting their finish into some sort of perspective.
There were also signs of kennyS and shox finally clicking together and that alone is massive.
They are a team to keep an eye on throughout the week as they look primed for a roster move such as removing bodyy, but they still have a shot at making some noise here.