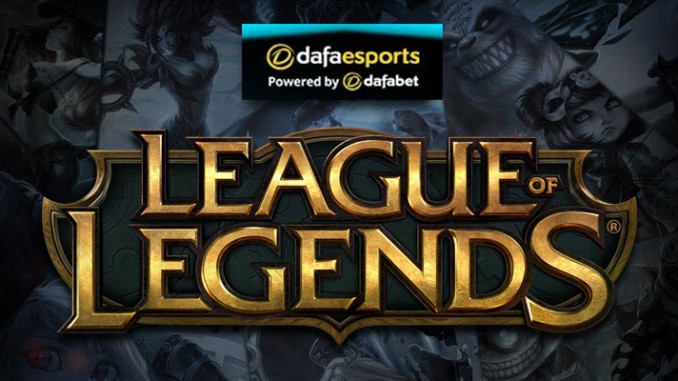 With seven teams separated by just a single game, it appears inevitable that the League of Legends Championship Series will go down to the final week to decide who makes the Spring play-offs.
Certainly the bottom three teams, 100 Thieves, Clutch Gaming and Echo Fox, can ill afford any losses at this point and this week looks absolutely pivotal.
There is also a big clash at the top of the table with the top two, Team Liquid and Cloud 9, facing off.

FlyQuest stumbling
Among the group of seven are FlyQuest, who have now lost four in a row, with their last two defeats coming against competition they were expected to perform well against in Counter Logic Gaming and OpTic Gaming.
After being dominated by CLG before late-game mistakes cost them against OpTic, FlyQuest are in tatters after appearing to be one of the best teams in the league earlier in the season.
FlyQuest's formula seems reasonable enough, with carries in Viper and WildTurtle alongside the consistency of Santorin and Pobelter, but the team continue to come up short.
FlyQuest sit in a four-way tie for fourth, only a single game ahead of the three teams tied for eighth, with what is essentially a must-win week coming up as the season enters its final third.
Clutch Gaming and Echo Fox will be their opponents, both sitting at 4-8 after struggles in the second half of the campaign. The pressure will certainly be on Viper to perform in a meta that appears to suit his carry-oriented style of Top lane.
The good news for FlyQuest and their fans is that they are favourites for both contests. They are 1.709 to beat Clutch (2.160) and 1.653 to see off Echo Fox (2.260).
Thieves eye changes
With their struggles continuing, 100 Thieves appear to be willing to make late-split roster moves. Having lost five of their last six matches, with their lone win coming in one of the most bizarre and messy games against Clutch last week, 100 Thieves need to do something drastic to fix their issues.
It came out this week that 100 Thieves were open to the idea of benching players to bring fresh faces into the team, but this week appears to be the worst time to make such a swap.
In week seven they will face both TSM, who are eager to get back to their winning ways after throwing away victory against Cloud9, and leaders Team Liquid. They will start as considerable underdogs in both matches – they are 3.330 to beat TSM and 4.080 to win their clash with Liquid.
100 Thieves have even had clear leads to exploit and focus on, with Ssumday dominating last week in particular against Golden Guardians while on Riven, but the team look completely out of sync and unable to make a co-ordinated effort in the late game.
The only bright spot for 100 Thieves is their schedule does lighten up after this week, but they still could look to throw some players into the fire for their next two matches to test their abilities.
Top two go head-to-head
Cloud9, who currently sit second, face a huge clash this week against leaders Team Liquid.
Cloud9 headlined last week with their match-up with TSM, which by most metrics they should have lost, but thanks to poor plays late in the game by TSM, C9 pulled out a win in a thrilling finish.
Now their attention must turn to Team Liquid, who have lost just a single game this year, primarily off the back of first-picking Yorick. A Cloud9 win could potentially set up a tie-breaker at the end of the regular season – Dafabet go 2.650 about them claiming that victory with Liquid favourites at 1.492.
Cloud9 were willing to change things up last week, inserting Blaber into the starting line-up which could be a sign of things to come. Keep in mind that last season Cloud9 brought in Goldenglue late in the year, specifically against Team Liquid, with some solid success.
Whether Cloud9 will look to do that again is yet to be seen, but they do appear to be getting comfortable with more than five men seeing play. As always with Cloud9, Licorice remains key to their success. In this clash he will be going up against Impact, who is generally known for this Tank pla