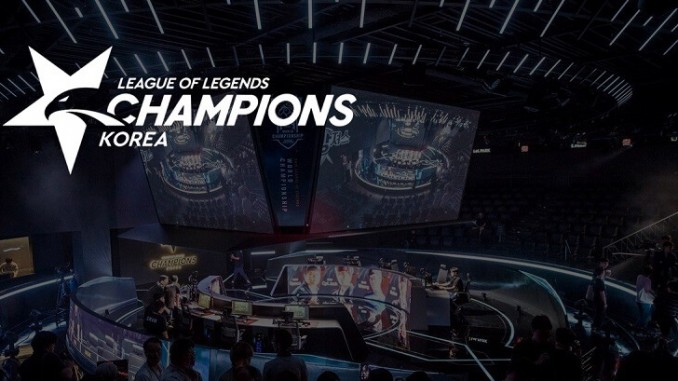 With just three weeks of the regular season remaining, teams in the League of Legends Champions Korea are either battling for a top-five finish and a place in the play-offs or fighting against relegation.
It is still stunning that kt Rolster find themselves in relegation trouble but they really need to step things up, starting this week.
kt have struggled for much of the year, but a 1-1 last week at least gives them hope of avoiding relegation.
With the trio of Smeb, Score and Bdd, you would think kt were destined for greatness. However, given the absolute struggles of the bottom lane and, at times, erratic play from the aforementioned trio, the outlook continues to look grim.
Draft issues for kt
kt have had plenty of issues, starting with some appallingly-poor drafts. These have helped create a team who do not seem to have a real sense of direction when they are on the rift.
Currently sitting a half game ahead of Gen.G, who occupy the final relegation spot, kt have a run down the stretch that sees them with only one match against a team not involved in the play-off chase, namely bottom side Jin Air Green Wings.
The quest to avoid an enormous amount of embarrassment for one of the most respected organisations in the game begins this week where they find themselves in the ever-exciting Telecom War (both teams are sponsored by telecommunications firms) against SK telecom T1.
Last week's action brought some incredible stories, including rock-bottom Jin Air posting their first victory of the campaign. They took down the Afreeca Freecs 2-1 in stunning fashion.
Jin Air remain a massive work in progress, with questions about whether or not any players will be retained moving forward.
However, it is now possible for them to avoid relegation, although their first opponents this week are KING-ZONE DragonX, fresh for a 2-0 victory over DAMWON in their last match.
Afreeca still struggling
Perhaps more difficult to track is the effect the loss to Jin Air will have on Afreeca, whose team compositions continue to dumbfound.
When Afreeca formed this roster it appeared they had one of the strongest solo-lane pairings in both Kiin and Ucal, but the latter has not been seen in recent weeks, with a multitude of questions being asked about the Freecs' musical-chairs starting five.
This split has become all about simply avoiding relegation, but their loss to Jin Air shows how much of a freefall they are currently in.
Coming up this week is an absolutely brutal match-up against unbeaten leaders Griffin, and, in general, Afreeca have one of the more difficult schedules down the stretch.
SKT fall just short
SKT were involved in one of the most entertaining matches of the year last week when they narrowly lost 2-1 to Griffin from a base race.
SKT looked miles better than in previous weeks and the run-in for this squad will be all about adjusting their draft, improving their seeding position and showing just what a good team they can be as they enter the play-offs.
Their draft is the aspect which has been routinely criticised, which is surprising given they brought in a specialist in Zefa, who worked wonders in manipulating and controlling the draft during his time with the Afeeca Freecs.
Regardless, SKT are still a team with absurd talent across the board, with Teddy appearing to be more comfortable in the team and being able to carry late-game fight when needed.
As always, watch out for how SKT play around Clid, who has been the spark plug for this team, especially in terms of their early pressure.