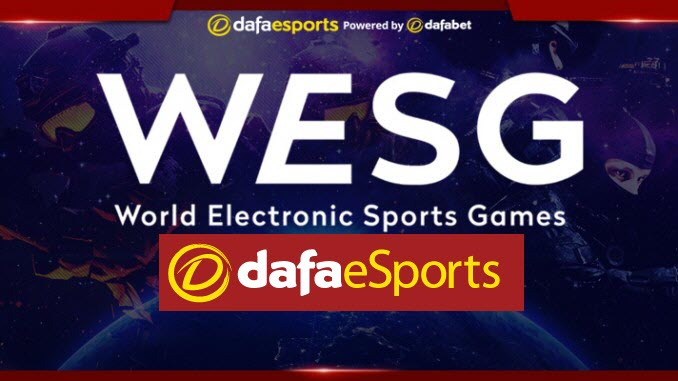 Dota 2 returns to Chongqing, China, for a massive tournament this week – the World Electronic Sports Games Grand Finals.
While DPC points were on the line on Dota's last visit, this tournament is a much different affair – an Olympic-style esports competition to see which country can come out on top.
From March 7-10, 24 teams, representing 20 different countries, will compete for a share of US$890,000 – and that national pride.
While most countries have a single spot, the host nation has five entrants, four invited – Team Aster, Room 310, Keen Gaming and Mr Game Boy – and Qualifier winners EHOME.
The other teams are:
Americas – PotM Bottom (Canada), TEAM TEAM (USA), Team Canarinho (Brazil), Gorillaz-Pride (Peru), Omega Gaming (Bolivia).
Europe & CIS – The Final Tribe (Sweden), Nemiga Gaming (Belarus), Deutschlando (Germany), Team Russia (Russia), Team Ukraine Yellow (Ukraine).
Asia, Africa & Oceania – Team Australia (Australia), NoLifer5 (Kyrgyzstan), Team Mongolia (Mongolia), FATE Esports (Jordan), TNC Predator (Philippines), WarriorsGaming.Unity (Malaysia), MEGA Aorus (Vietnam), Reckoning Esports (Myanmar), LeetPro (South Africa).
Some teams, such as The Final Tribe, EHOME and Team Aster, have the advantage of playing together regularly, but others, including Team Ukraine Yellow and Team Australia, have not practised as much as a unit and may not mesh together well.
Format and Groups
The event begins with a group stage – four groups of six teams with the top two in each making it through to the play-offs.
The knockout stage will be a straight, single-elimination bracket with all matches played in the best-of-three format.
Group A is made up of Team Aster, Omega Gaming, WarriorsGaming.Unity, Team Ukraine Yellow, Reckoning Esports and EHOME. EHOME definitely have the advantage here – they are 2.690 favourites with Dafabet – as their recent performances speak for themselves, and they have played together for much longer than other teams.
Keen Gaming, LeetPro, Team Australia, Gorillaz-Pride, Deutschlando and Nemiga Gaming make up Group B. Keen, odds-on at 1.813, will be confident of taking top spot here due to prior playing experience, but, as with any tournament like this, the lesser-known regions have one boon, in that they have the element of surprise, which they may use to their advantage.
Group C has last year's winners Team Russia, along with Room310, TEAM TEAM, FATE Esports, TNC Predator and The Final Tribe. With four players on Russia's team being members of Virtus.pro, they are strong favourites at 1.793 to finish top and are major contenders to retain the title. Dafabet have them as 2.430 favourites. The others will all have Team Russia in their sights – bringing down the reigning champions would be a major confidence boost.
Finally, Group D has Mr Game Boy, PotM Bottom, NoLifer5, MEGA Aorus, Team Canarinho and Team Mongolia. This group could well provide a tournament dark horse as none of the competing teams has had much, if any, international experience, so whoever comes out of the group may be able to spring a surprise in the play-offs. Brazil's Team Canarinho are the favourites at 2.200 ahead of Mr Game Boy at 2.940.
Verdict
Reigning champions Team Russia start worthy 2.430 favourites to retain their crown with Dafabet, who have Keen Gaming next in their market at 6.690.
EHOME are the only other side not available at a double-figure price – they are 7.490 shots.
Team Aster come next at 10.510, although being in the same group as EHOME, they will know they have little room for error early on.
As suggested, Group D could provide a dark horse for the latter stages with the pool favourites Team Canarinho potentially worth backing outright at 10.940.