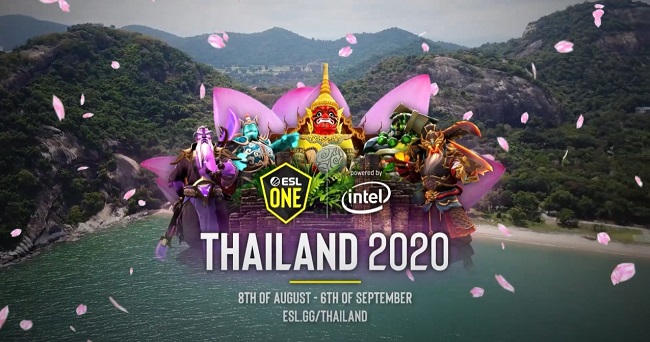 TNC Predator has finally won its first online event after the ESL One Thailand's emerging winner on Sunday.
The first online event win is hoped to be the first of many for TNC after beating BOOM Esports 3-2 in the final.
The team's most recent title was last November at the MDL Chengdu Major, the first Major of the 2019-20 Dota Pro Circuit.
Courtesy of the win, TNC Predator, will be taking home USD 50,000 with the title after emerging as the best Dota 2 team in Asia.
Enroute to the success, TNC had shown that they mean business after going 4-1 (9-3 overall) in the group stage. The Thai team only dropped a full series to Fnatic. Afterward, they took down Neon Esports and then swept BOOM in the upper bracket finals of a deep playoff run.
BOOM on ther part was being knocked down to the lower bracket. But they continued to impress in another big tournament. Alfi "Khezcute" Nelphyana and his squad showed that their performance was no fluke when they defeated Fnatic they had previously swept in the group stage.
In the final of the ESL One Thailand, TNC started the series with a slow death due to a Terrorblade first draft for BOOM. TNC's Gabbi, with his Phantom Assassin, was the only net positive hero for his side. Randy "Dreamocel" Sapoetra gave BOOM the early lead after playing out of his mind on that Terrorblade. He went on 13/0/1 for 37,300 damage for his team in the process.
Dreamocel then led his team to win the first game.
TNC came back stronger in the second game with a strong Void Spirit/Drow Ranger combo. Armel and Gabbi controlled the entire second game with the pick, leaving BOOM with no chance to find their footing. TNC closed the game with a 28-8 victory.
TNC continued from where they stopped in the third game with the Armel and Gabbi duo being untouchable with identical 9/0/12 lines on Lina and Void Spirit, respectively.
BOOM, however, restored parity by winning the fourth game forcing a decisive game five. They won the game with a massive Outworld Devourer performance from Rafli "Mikoto" Rahman.
TNC in game five came out victorious with a strong Magnus performance from Armel and solid all-around performance for everyone else. Thanks to kpii, one of the finalists for the ESL One Thailand 2020 Online Asia Mercedes Benz MVP.