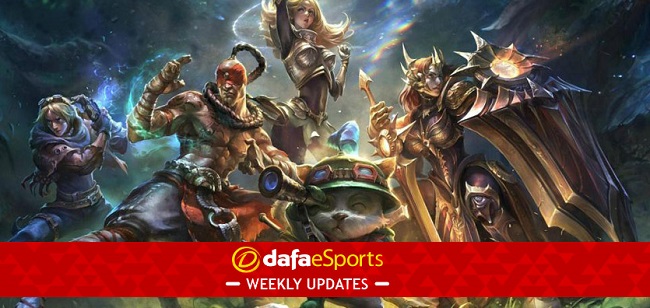 T1 has taken their pound of flesh against Afreeca Freecs by winning the LCK regional qualifier for the region's last spot in the 2020 League of Legends World Championship.
T1 won the series convincingly 3-1 courtesy of great performance by substitute ADC Lee "Gumayusi" Min-hyeong and Faker and Choi "Ellim" El-lim, who return to the starting roster.
Although the T1 lineup was hinted at by Wadid few hours to the game. His prediction was following AFS 3-0 win over KT Rolster in the first round of the LCK regional qualifier.
T1 began the series with a strong statement as they built a composition around Gumayusi on Caitlyn. This allowed him to take over the game on his debut. With such expectation placed on him, he didn't disappoint as finished the game with a 9/0/8 scoreline. The result overshadowed his opponent, Mystic, who's one of the best ADCs in the LCK.
T1 showed distinct dominance in the teamfight, giving AFS no chance at. They were better in the last teamfight compared to their usual performance. This time around, each team member were on point with their abilities and moves.
After devastatingly losing game one, AFS made some changes to their roaster by bringing in veteran jugler Spirit. This move led to immediate success and AFS recorded and impressive performance that sees them equalize the series in 48 minutes.
In the third game, T1 came back stronger. To counter AFS, they banned away from the crucial Lucian pick that destroyed them in the second game while Ellim took over on Lilia. This way, they secured early leads everywhere on the map, with much coming from the bottom side to snowball Gumayusi. They wrapped up the game within 30 minutes.
They already have the momentum with them in the fourth game, which was much more slow-paced as both teams were playing safely.
With the understanding that a mistake could potentially end their season, T1's veteran used his experience with Faker, allowing them to keep their composure and get good picks on the AFS players.
T1 wrapped up the series after winning the decisive teamfight in the mid lane where Canna popped off.
Next on T1's schedule is a clash with Gen.G today in the regional finals for Korea's last spot at this year's World Championship.