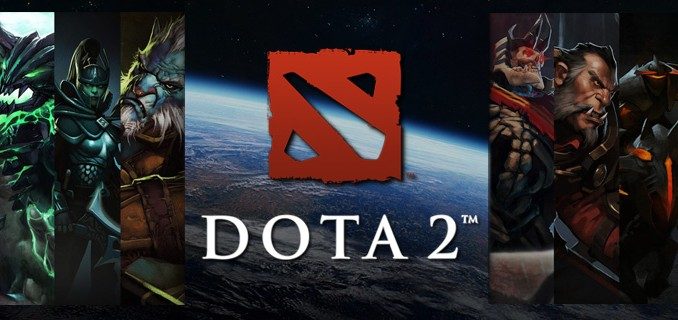 With The International just over two months away, teams are scrambling to grab as many Dota Pro Circuit points as they can in a bid to make an appearance at the world's most prestigious event.
And not only will the StarLadder Minor provide a chance for eight teams to grab a few, it will also give the two winners the final slots at EPICENTER 2019 – and a shot at the staggering 15,000 points on offer there.
With the June 12-16 event in Kiev boasting a US$300,000 prize pool to boot, this Minor may be more important than at first it seems.
The tournament is comprised of eight teams, all arriving through regional qualifiers. Two come from Europe and two from China, with one team from each of the South East Asia, CIS, North American and South American regions.
Qualifying from Europe are Ninjas in Pyjamas and Alliance. Although they hail from the same region, the track record of these teams couldn't be more different.
NiP's Dota 2 career spans back to 2015, where the group had some success, but nothing much to write home about. In 2019, though, NiP have stunned everyone, winning the OGA Dota PIT Minor and scoring a respectable 5th-6th place at the MDL Disneyland Paris Major, earning more this year than any other in their competitive career.
Alliance, meanwhile, have a more impressive history – most significantly, their historic victory at TI3. Since then, though, the team have seemingly been in decline, only managing to take home the gold at a single Minor so far this year.
Though both teams are formidable, especially at this level of play, NiP seem to have the upper hand of the two – especially with their latest star player, Fata, a veteran of every International since TI3, and one of the greatest solo Mid players in the scene.
From China, we have EHOME and Team Sirius. EHOME are a relatively new team, with three of their roster only added in 2019, but their performance level is not to be sniffed at. With a victory at the Bucharest Minor, and a 2nd place to NiP at the OGA Dota PIT Minor, they can certainly hold their own against their rivals.
Team Sirius, though, are far more of a dark horse – formed in only April this year, this team have yet to show their stuff in an international event. Though it would be a shock to see them overcome their more experienced rivals, such an outcome certainly can't be discounted.
Mineski represent the SEA region – and they may well be the team to beat. The Filipino team are used to duking it out at international level, regularly clashing against teams like Virtus.pro and Liquid.
Their opponents in Kiev are certainly less competition than Mineski usually face – but their performance this year has been a little lacking, without any victories outside of qualifiers. Proving themselves at an event like this and moving onto EPICENTER could lift the team's ailing fortunes – but losing could just as easily cement them.
From the CIS region are Winstrike Team, who have a somewhat unusual history. Formed in mid-2018, they were able to make it into TI8, earning a surprising 9th-12th place position, and a whopping $382,000 in winnings.
Since then, though, the team have achieved little of note, with no income from prize pools since last October. It's hard to see them changing that in Kiev.
Lastly, from the Americas, we have Complexity Gaming and Team Anvorgesa, both of whom seem set to be among the outsiders.
Complexity have earned less than most in prize pools so far this year and haven't managed a significant spot in a tournament since their defeat to Mineski at StarLadder i-League Invitational Season 3 in 2017.
Team Anvorgesa, meanwhile, are a relatively unknown Peruvian team. They've yet to make an impression on the international scene, and following the region's general performance at these events, it's fair to say they're not expected to shine.
Overall, this tournament offers another fantastic chance to see some of the more obscure teams in action.
With two of the eight earning a shot at the colossal prize on offer at EPICENTER 2019, the victors of this tournament could well go on to qualify for The International 9.
With some great matches to watch on offer, and an early insight into possible International attendance, this event is not to be missed.