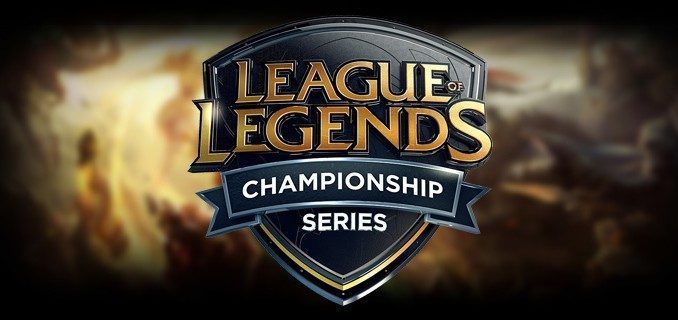 Week two of the League of Legends Championship Series Summer split begins with three squads having made it through the opening week with a flawless record.


The biggest surprise among that trio are OpTic Gaming, who took down both Clutch Gaming and 100 Thieves, albeit the latter win arrived in rather an odd way.
Despite getting the Baron, 100 Thieves pushed too far and were wiped away, allowing OpTic to take full advantage. However, it's fair to say OpTic have looked solid thus far, utilising Meteos as their Jungler and with Arrow finally appearing to be back in form.
OpTic now get another workable week with Counter Logic Gaming and FlyQuest awaiting – those teams have a combined 1-3 match record so far.

Guardians' solid start

Golden Guardians were also able to snag a 2-0 start to the campaign and this week's match-up against fellow unbeaten outfit Cloud9 is much anticipated.
The Guardians stuck to their guns from the Spring, putting Froggen on yet another comfortable control Mage, his patented Anivia, and slowly controlling the flow of the game.
Contractz finally looked like himself, creating optimism that this team will be putting everything together this season.
Their long-term outlook is hard to call but their ability to remain calm and make it through the opening week means they go into matches with Clutch Gaming and Cloud9 towards the head of affairs.

Cloud9 on a high

Cloud9 are the other team to start 2-0, not particularly surprising given they always seem to be ready for a new patch.
Cloud9 were able to pilot the Sona-Taric composition well and overall showed the skillset and diversity required.
Nisqy was able to play back-to-back assassins in his wheelhouse and Cloud9 appear to once again be one of the title contenders.
Licorice did struggle in lane at some points, but he was able to rebound and carry the team during team fights with the game on the line.

Team Liquid upset

By far the most shocking result of the first week was Team Liquid losing to Echo Fox.
Liquid looked like their Spring split-winning selves when they squared off against TSM but in their next outing poor positioning in mid-game fights, coupled with a breakout game from Echo Fox's Solo, spelt doom for the Mid Season Invitational runners-up.
Obviously Liquid are still considered a top squad and are perhaps even more dangerous with added motivation coming off a loss, but they are by no means the undefeatable titans they appeared to be during the Spring season.
This week brings matches against 100 Thieves and Counter Logic Gaming, the type of teams who could be willing to play something odd, especially in the case of CLG with PowerOfEvil.

TSM react to loss

Despite being just one win away from capturing the LCS title in the Spring, changes have arrived at Team SoloMid.
After losing their Summer opener to Team Liquid, TSM immediately changed up their squad and put Grig into the starting line-up. While it did seemingly pay off with TSM rebounding to defeat Counter Logic Gaming, this was an odd move given how much success Akaadian enjoyed in the Spring.
It remains unclear as to whether or not these players will be subbed in and out, but this was certainly a fairly quick hook and it could lead to some interesting decisions.
TSM could look to punish the enemy Bottom lane, as they did against CLG, when they meet FlyQuest and Echo Fox this week.