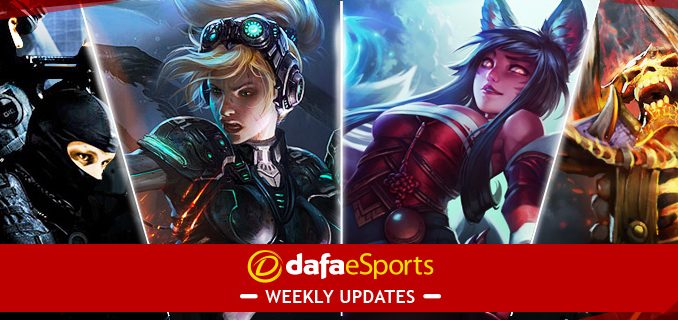 The off-season transfer window is officially open in Esport, but some deals have been wrapped up already.
Not to worry, this article will put you up to speed with the movement that has happened as some players and coaches were already free agents, prompting them to make their moves before the window officially open.
Deals have been concluded despite that the 2020 League of Legends World Championship is almost coming to a close. This is a sign of the rapid approach of the end of the competitive year.
With this year's world champions yet to emerge, several North American teams have already begun rebuilding their rosters in preparation of the 2021 LCS Spring Split.
Here are all of the LCS roster moves according to each team that has been confirmed ahead of the 2021 season.
100 Thieves
Just a week ago, November 10 precisely, 100 Thieves parted ways with ADC Cody Sun on mutual agreement.
The organisation then replaced him with Golden Guardians jungler Can "Closer" Çelik and ADC Ian Victor "FBI" Huang on November 16.
CLG
CLG quickly began restructuring their roster ahead of the 2021 season from August 10 by parting ways with head coach Kim "SSONG" Sang-soo and division coach Weldon Green. They finished in 9th place in the 2020 LCS Summer Split, prompting roaster change.
Cloud9
On September 14, Cloud9 ended its four years relationship with head coach Reapered. The coach had joined the team in May 2016.
Also, C9′ top laner Licorice announced his exit from the organisation. Cloud 9 on the same day parted ways with assistant coach Jung "RapidStar" Min-sung.
After the exit of Licorice, former Cloud9 Academy player Ibrahim "Fudge" Allami was made the LCS team's starting top laner on October 30th, and later promoted Reignover to the role of head coach on November 2.
As part of its sweeping change, Cloud9 on November 16 released mid-laner Yasin "Nisqy" Dinçer ahead of the 2021 LCS season.
Dignitas
Between October 22 and 28, Dignitas confirmed the return of Dardoch as the team's starting jungler for the 2021 season, while releasing former head coach Thomas "Thinkcard" Slotkin.
Evil Geniuses
Evil Geniuses also parted ways with head coach Heo "Irean" Yeong-cheol on October 20 and replaced him with former MAD Lions head coach Peter Dun on November 4.
Their last activity was the release of top laner Kumo, mid-laner GoldenGlue, and AD carry Bang.
Written by Oladipupo Mojeed