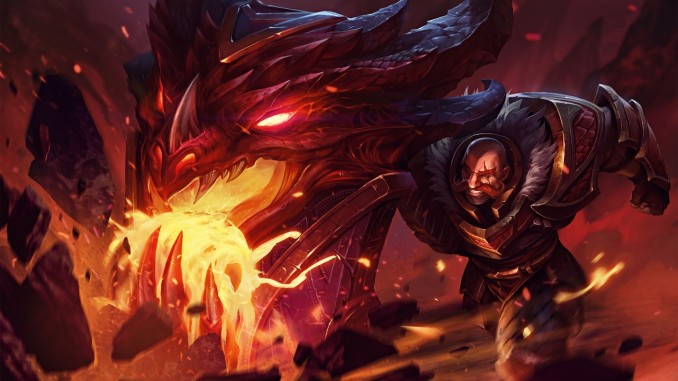 After starting the League of Legends season on a positive note, the Afreeca Freecs has started recording consecutive losses.
They imploded after their three-series win streak ended. As a result of their poor run of form, the Afreeca Freecs, which was a challenger against T1, DragonX, and Gen.G, looks like missing the playoffs in the 2020 LCK Spring Split. They found themselves in this quagmire after suffering a devastating loss to APK in a game which they should have easily won.
APK is currently ninth in the LCK Spring Split standings. It was surprising why Afreeca Freecs struggled against them.
After their loss, the team wrote on their Twitter handle describing the period as a tough time and promised to turn it things around with a win.
In the first game, Afreeca Freecs could not executive their tactics effectively with snowballing champions, giving APK game to finish the game early. Having countered their tactics, APK, with safe tanks, dragged the match out until late, giving Afreeca Freecs no chance of winning fights.
Having badly failed the first game, Afreeca Freecs made some adjustments to their draft in the second game. This time, their balanced composition comprised a better frontline and mid to late game scaling, which should have given them an easy win. But it wasn't the case despite their better individual performances. APK's jungler canceled out their tactics as well with an extremely aggressive Trundle, which was invading Afreeca Freecs' jungle constantly and ganking their lanes.
In the blood bath, which produced over one kill per minute in the game time, both teams traded objectives. The chance of Afreeca Freecs coming back into the game dwindled slowly, and they fell behind in gold. All their players outside of Ornn died after a bad fight around Baron, making them suffered a devastating loss.
Next of their plate is Damwon; the game which will hold today at 7 am CT. The winner of the clash is likely to be the winner of the last Spring Split playoff spot. So, this is their last chance of securing a spot for the tournament.
Written by: Oladipupo Mojeed