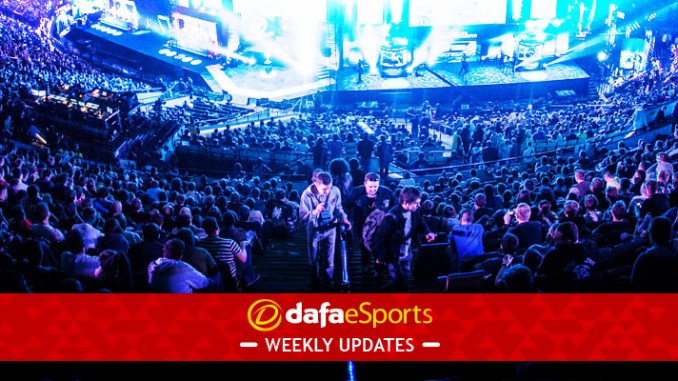 Stage 3 of the 2019 Overwatch League begins on Thursday with the San Francisco Shock looking to defend their title.
The Shock have only one match in the opening week – the first of the stage against Atlanta Reign – with all eyes on the champions to see how they handle having a target on their back.
Many things were learned about the Shock during their Stage 2 play-off run, including teams being more focused on shutting down the pairing of sinatraa and Viol2t, who were at the forefront in the finals.
super remains another key member of this squad, being one of the most consistent and dominant players up front on Reinhardt thus far in 2019.
The Shock enter this latest stage as titans given they did not drop a single map during the last regular season, but there is now even more tape on them available, with every team gunning to take down the top squad.

Valiant on the up

After going winless in Stage 1 this year, Los Angeles Valiant rebounded to take three victories in Stage 2 and they are looking to improve yet again entering Stage 3.
A poor combination of benching some key players and a brutal schedule led to their atrocious start to the year. However, things improved during Stage 2 and this squad looks to have potential play-off impact in it.
One key note, however, is that the Valiant ended up trading away their Main Tank, Fate, to Florida Mayhem, with FCTFCTN or KuKi now set to take up that role.
This is a serious change for this squad, but they have a wealth of talent with players such as SPACE and Agilities still ready to make a heavy impact.
Week 1 will be crucial, as the Valiant go up against the eighth- and ninth-placed teams from Stage 2 in Shanghai Dragons and Chengdu Hunters.

Reign have potential

Atlanta Reign were much better than anticipated in Stage 2 after the loss of dafran, with babybay having a major impact and keeping the team in play-off contention until the last.
babybay's energy and experience were massive for this squad and the team looked revitalised around both his play and that of DACO, whose initial benching made little sense.
Adding in the play of Dogman on Support, the Reign had a decent trio who could affect the map and created some surprising wins, including back-to-back victories over New York Excelsior.
This is a team who could start off ice cold against the two Stage 2 finalists, San Francisco and Vancouver, but things do get easier from there.

Fuel look to prove a point

After riding a fairly lax schedule to a 5-2 record and a play-off berth in Stage 2, Dallas Fuel are out to show the world their improvement was no fluke.
The addition of NotE as a consistent Flex player for the team was a massive upgrade during the last stage, and overall there were certainly changes in the right direction for this squad. aKm having more freedom and flexibility in his hero pool was certainly one of those things.
The Fuel begin their time within Stage 3 against Los Angeles Gladiators and Washington Justice in Week 1.
If ZachaREEE can mature some more and learn from stage to stage, the Fuel could well find themselves in the play-offs for a second straight split.