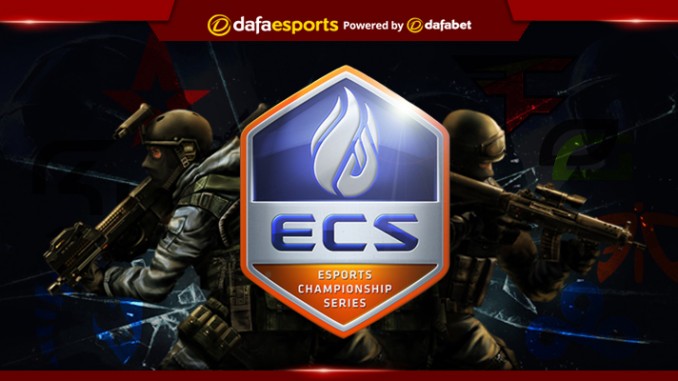 Most of the focus at the Esports Championship Series Season 7 Finals will be on Group A to see whether Astralis remain the world's top team.
However, don't hit snooze on the action in Group B, as this is a loaded pool with multiple teams in the mix should Astralis' crown slip.

Complexity make changes

Complexity Gaming are only in attendance due to Rogue disbanding and while they are looking to take full advantage of the opportunity, the odds suggest they will struggle – they are the rank outsiders for the title at 76.370.
They launch their bid with a new-look team, stanislaw having been replaced in the line-up by oBo and dephh stepping up to become in-game leader.
Complexity have yet to live up to their top-eight showing at the London Major at the end of last year and so the changes will look to return them to such heights.
SicK's addition has been a decent move but we have yet to see whether oBo can step up to this level. dephh, in his new role, and ShahZaM will be looked upon to take the team forward.

MIBR boast talent

MIBR have been trending upwards as of late, seemingly finally figuring out their second star conundrum.
For a prolonged period of time the only member of MIBR to find success at the highest level on a map-to-map basis was coldzera. However, with FalleN regaining some of his old form, MIBR have been able to re-emerge as one of the most dangerous teams in the world.
That pairing is formidable enough on its own, but with fer and felps at times able to contribute a carry performance or two, MIBR look ready for a deep run here at ECS. They are second favourites for the title – behind the odds-on Astralis – at 5.730.
With their map pool slowly appearing to take shape, this is a perfect test run for MIBR's capabilities moving forward, with their group featuring some highly-motivated and talented squads.

ZywOo key for Vitality

One of those squads belongs to Team Vitality, who themselves have been climbing the ranks fairly steadily for some time now.
Everything about this team is focused around the play of their young star ZywOo, who with every incredible performance on LAN against solid teams is gaining more and more respect.
ZywOo is an all-round talent and appears to be in a perfect team set-up with a multitude of veterans surrounding him doing everything in their power to set him up for victory.
Obviously this does end up making Vitality fairly one-dimensional but overall they have been able to find success, even against some of the better teams in best-of-three scenarios.
apEX is the other player who tends to have a big impact, with his high-risk style of entry fragging leading to some rather polarising performances. It does, however, create a secondary win condition for this crew when things come off.
Vitality are Dafabet's third favourites at 6.440.

North improving

North, 16.930 in the outright market, are still coming to terms with roster and role swaps.
With star valde picking up the in-game leading mantle while JUGi comes back in as the primary AWPer (sniper), North have been slowly improving as they find more and more LAN showings.
North were nearly able to make it through to the play-offs at DreamHack Dallas, but they ended up losing to Vitality 2-0 in the Lower Bracket Finals of Group A despite earlier defeating them 16-14 on Overpass.
Unfortunately for North that is essentially where they are as a team right now – having the firepower to compete at a high level yet not quite having everything put together.
As well as greater consistency, the key to North's success will continue to be valde, with his individual form and ability to in-game lead under the microscope as he looks to build a winning squad.