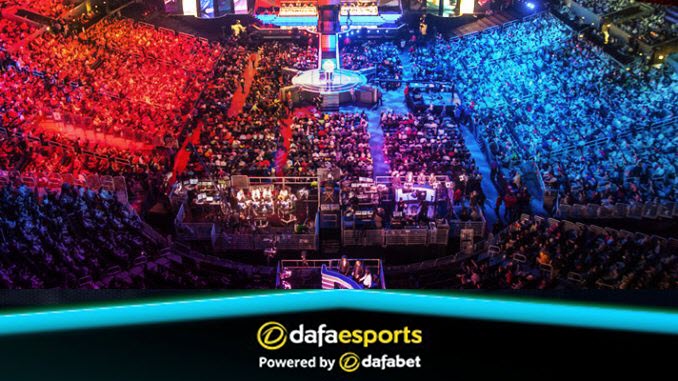 Entering the final week of Stage 2's regular season, a slice of history is up for grabs – not to mention multiple play-off spots.
With Los Angeles Gladiators, San Francisco Shock, Vancouver Titans, New York Excelsior and London Spitfire already confirmed for the play-offs, the three other slots will be decided this week.
Teams will be jockeying for position in what should be a fascinating set of games.
Shock aim to stay perfect
After losing in the final of the Stage 1 play-offs to Vancouver Titans, San Francisco have enjoyed a stunning run thus far, one that has led them to a flawless 20-0-0 map record.
The Shock have simply been the best team, with synergy fully in place and the team fitting the meta perfectly given their skilled, versatile players.
super has emerged as one of the most dominant Reinhardt players in the league, with sinatraa continuing to impress on his ever-aggressive Zarya.
However, despite their terrific effort so far, San Francisco (5-0) have yet to clinch the top seeding for the play-offs. They have two matches remaining but Los Angeles Gladiators are currently above them in the standings with an unblemished 6-0 record.
The Shock have no cakewalk to end the year either, matching up against two potential play-off teams in Philadelphia Fusion and Shanghai Dragons this week.
Dafabet very much expect them to see off the Fusion though – their odds have the Shock as red-hot 1.077 favourites.
Dynasty benefit from changes
After a massive shake-up to their roster just a few weeks back, Seoul Dynasty continue to find success and sit in the best position of the bubble teams.
The Dynasty are 3-2 thus far with a solid +6 map differential despite the benching of both Fissure and Fleta, two of the most recognisable players in the league.
It is yet to be revealed just what the cause for their removal from the starting line-up was, but Seoul have been able to thrive without them, especially with Marve1 leading the way in the Main Tank position.
Seoul took home victories in both of their matches in Dallas last week – against Houston Outlaws and Los Angeles Valiant – but now things get incredibly difficult for the South Korean side.
First they match up against the Stage 1 winners Vancouver, who have only dropped two maps all stage, before facing off against a scrappy Hangzhou Spark who currently sit in a play-off spot.
Despite their success with this line-up thus far, it will be interesting to track whether or not Seoul go back to their old team if they falter in the final week of play.
Fuel look good for play-offs
Dallas Fuel utilised home advantage last week, defeating both the Outlaws and the Valiant, putting themselves in prime position for a play-off berth with only one match to go.
Dallas' last opponents will be the winless Florida Mayhem, and with the Fuel appearing to be firing on all cylinders they should clinch a play-off spot. Dallas are 1.155 to win the match with Florida 5.490 outsiders.
The primary concern for Dallas is a potential let-down after coming off the first ever home stand, when they play the first match of week 5. However, at least they hold their destiny in their own hands, unlike many teams heading into this week's action.
Generally Dallas have followed much of the league by rolling with a GOATS composition despite its nerf between stages, although they have been arguably the team most willing to run hitscan heroes, which is unsurprising given aKm's affinity for those type of heroes.
Hunters could surprise
One of the surprise success stories in this stage has been the emergence of Chengdu Hunters, who have a fighting chance entering the last week.
While needing a slight bit of help, Chengdu have the potential to move to 4-3 with their only match being against Los Angeles Valiant, a side with little to play for.
Chengdu have been one of the best teams to watch all year long and one can only imagine the whacky compositions they will be looking to pull out in what could turn into a win-and-in scenario.