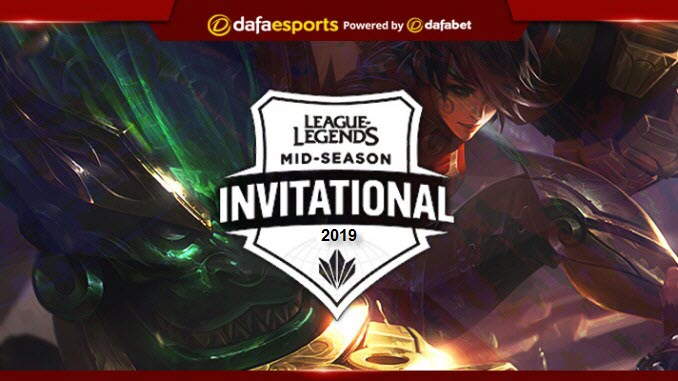 This year's Mid-Season Invitational kicks off on Wednesday (May 1).
In total, 13 teams are taking part. The three leading teams – G2 Esports, Invictus Gaming and SK telecom t1 – enter at the seeded group stage which doesn't start until May 10.
The rest must compete in the play-in stage – eight in the initial group phase with the winners of each group progressing the knockout phase to which two teams (Team Liquid and Flash Wolves) have already been granted access.
Of the four who contest this knockout section, three will make it through to join the three seeds, who unsurprisingly occupy the top three places in the market.
All in all, it should be a challenging event and a good chance to evaluate the respective performances of the regional champions.
SKT hitting their stride
SK telecom T1 start as narrow favourites at 2.190 after performing well throughout the LCK Spring split. They surged in their two play-off games and appeared a peg ahead of the rest of the competition, including top-seeded Griffin.
SKT are loaded with both mechanical skill and experience and they are certain to be ready for an international stage such as this.
Faker has been unleashed more and more as the year has gone on and his freedom has been a positive sign for SKT after he was held down with only a couple picks earlier on in the year in Lissandra and Urgot.
The sky appears to be the limit for SKT and they have all the motivation in the world after lacking success on the international stage this past year, prompting their rebuild during the off-season.
One of their players to keep an eye on is Khan, who has some solid competition in the Top lane and his ever-endless champion pool could be utilised here.
World champs in attendance
World champions Invictus Gaming are tucked in between SKT in the betting – they can be backed at 2.280.
Their unchanged roster remains an absolute powerhouse, with the flexibility of Duke and TheShy joining the sheer skill exerted from every member from this team.
Rookie is one of the best players in the world and match-ups with Caps and Faker are sure to be must-see.
There is little different to be said about this team given their similarity to last year, but a title under their belt gives them the experience and confidence they lacked heading into last Worlds.
LPL teams were able to sweep international events in 2018 and Invictus Gaming are going to give everything they have to this event as they look to continue that trend throughout 2019 as well.
Ning was a highlight player at the Worlds and his pathing and decision-making will be a massive influence on whether or not IG can take home another international title.
G2 keep opponents guessing
After a skid to end their LEC regular season, G2 Esports showed their true potential in the play-offs and have high hopes entering this year's MSI. They start as third favourites at 6.950.
Within the LEC it was clear that the off-season additions were massive for G2, adding the player widely regarded as Europe's best in 2018, Caps, as well as talented Support, Mikyx.
Things worked even better than anticipated, with the aforementioned slump stemming from less practice and solo queue time as Mikyx needed a break due to his wrist injury. G2 also took a more relaxed approach once they had clinched top seeding.
Caps fell to Invictus Gaming in the World Championship final last year when he was on Fnatic, and his experience in high-pressure situations could be massive for his new squad's chances here.
However, despite the success of other members, one of the players gaining the most respect following the play-offs was Top-laner Wunder, who is primarily known for his carry play.
This works out in G2 better than most teams, given that the flexibility between Wunder, Caps and Perkz creates a nightmare scenario for opposing teams as even when five champions are locked in they can have no idea which champion is going to which spot on the map.
Wunder has been regarded by some as perhaps the best player in the region, even ahead of Caps, but he will have a tough task, especially against TheShy and Khan, who play similar champions to him.