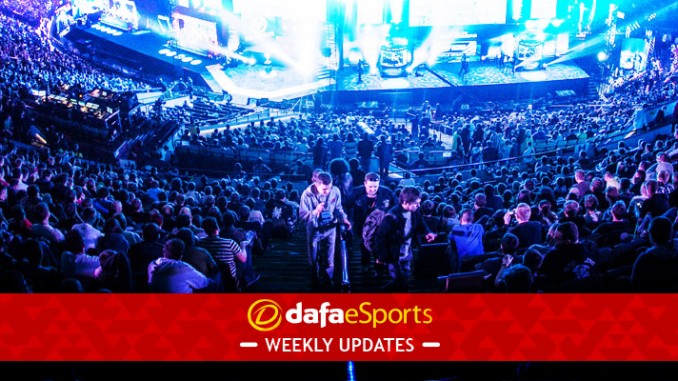 The Overwatch League's first-ever home game takes place this week as the action moves away from Los Angeles' Blizzard Arena.
The teams instead head to Texas where Dallas Fuel will stage this week's matches across Saturday and Sunday. It is something of a trial run with home games due to be fully functioning in the 2020 season.
With this being the penultimate week in Stage 2, the action will be about shaking out the contenders from the pretenders in the middle of the table.
Fuel boost?
Hosting could be a massive boon for a Fuel squad desperate to find success as they sit at 2-2 and remain hopeful of making the play-offs – the top eight will get in.
With the home crowd behind them, Dallas will first face off against the swiftly-improving Los Angeles Valiant – a clash for which they start 1.505 favourites – before what could be the most exciting match of the week as they battle it out with their state rivals, Houston Outlaws.
Make no mistake, this is a make-or-break week for the Fuel, one which will likely see OGE and NotE attempting to make space in which the rest of the squad can operate.
Dynasty make surprise moves
Recently victors over the Fuel, Seoul Dynasty made some stunning changes to their starting roster during the 4-0 drubbing.
Two of the most recognisable and skilled players on the team, Fissure and Fleta, found themselves on the bench throughout the series.
Fissure has been a player who despite his talent has been removed from multiple teams, so his absence is perhaps more understandable given the possibility of issues outside the game.
Fleta's removal came seemingly out of nowhere, given he is both incredibly gifted mechanically and a versatile player.
This week will show whether or not this is a permanent new starting six, which is likely given how well they performed against the Fuel. They start against Houston and are hot favourites at 1.194.
Marve1 is the replacement for Fissure in the main tank position and he could end up being a brilliant player down the road if he can keep things rolling.
One of the members who remains is ryujehong, a legendary player in previous years who has seen a solid resurgence during this stage after not quite living up to expectations during 2018.
Big week for Spark
One team who could have a massive week are Hangzhou Spark, with opponents of comparable strength in Chengdu Hunters and Paris Eternal.
Hangzhou have gone 2-2 thus far, with their losses coming against arguably the two best teams in the league in San Francisco Shock and Vancouver Titans.
The Spark have narrowly beaten both Boston Uprising and Guangzhou Charge, with this week looking decisive for their campaign.
Chengdu are always a difficult team to prepare for and the Spark will need to adjust to a potential Doomfist given their inability to counter the Charge's Eileen last week.
However, Hangzhou have been installed as Dafabet's favourites at 1.555 with Chengdu at 2.470.
Spitfire still undefeated
London Spitfire are one of four teams still undefeated and this week face matches against Paris Eternal, for which they are 1.289 favourites, and the hard-to-judge Chengdu Hunters as they bid to move to 6-0.
London always had the talent to be a top-three team in the league, but they are finally showing the consistency they have been searching for dating back to the 2018 season.
London were not able to follow up their inaugural season victory with a Stage 1 win in 2019, but they now are showing lots of potential.
Gesture remains a dominant main tank, although he has been overlooked by much of the league with the likes of Bumper and super bursting onto the scene to join Mano as some of the top-rated tanks.
With Winston back in the fray, Gesture has returned to his top form, which allows him to set up players such as Profit and birdring to find success.