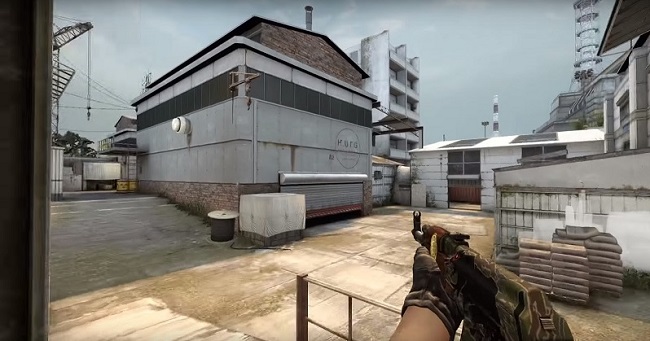 As the Esports Championship Series Season 7 in North America turns to Stage 3, there are multiple rising teams in with a shot at clinching a trip to the Finals.
While most eyes will no doubt be on the upper bracket and the possible semi-final clash between Cloud9 and Luminosity, the more interesting development could be in the lower half should FURIA Esports and INTZ eSports win through.
Brazilian match-ups are often wacky and this one, should it happen, seems likely to be entertaining.
Cloud9 fancied
Cloud9 are the biggest name at this event, although they arrive with both cajunb and vice still being fairly new additions to the squad.
Thus far Cloud9 have performed largely as anticipated, generally lacking the star power needed to upset top squads but finding a consistency in and amongst tiers two and three.
cajunb has been as stable as ever, with autimatic remaining a clear star despite the changes around him.
One of the more surprising developments has been Golden performing better than anticipated, especially given he is coming off a prolonged health issue with uncertainty about whether or not he would play competitively again.
vice is currently just on trial, but this is the type of event where he could make a name for himself and perhaps inch closer to finding himself on the roster long term.
Given the standards of Cloud9 as an organisation, and taking into account their recent roster changes, this event is bordering on a must-win for this squad if further player moves are to be avoided.
They will start hot favourites against Spacestation in their opener.
Luminosity can light up
One the same side of the bracket are Luminosity Gaming, who have seen improvement in recent weeks.
With a recent victory over MIBR followed by a narrow loss at the hands of the aforementioned Cloud9, Luminosity have been steadily improving with four players well versed in playing together – steel, boltz and the twins of HEN1 and LUCAS1.
The twins are truly the core of this line-up, with LUCAS1 generally being a more consistent rifler and HEN1 being a high variance AWPer (sniper) who, at times, can single-handedly take over a match.
Luminosity have a reasonable chance to climb up the rankings but that means they need to find a consistency in this type of event.
Should Luminosity beat Team Singularity, they could be set up for a rematch with Cloud9, after losing a contest the Luminosity guys had multiple chances to win.
If boltz and LUCAS1 can continue as consistent riflers with HEN1 as the X-factor, this project could yield more fruit than anticipated – many of their players were cast off from top squads for varying reasons.
Brazilian duo could meet
The other side of the bracket sees two dangerous Brazilian line-ups in the shape of FURIA Esports and INTZ eSports.
FURIA are perhaps the most one-dimensional team at this event, but that is not such a bad thing when that one dimension is the play of kscerato.
A player once rumoured to be joining MIBR, kscerato is a budding star, although he does generally lack experience at the top level.
FURIA dodging both Cloud9 and Luminosity is massive for their chances. Keep in mind, too, that they were able to take home second place in Series 2 by defeating Luminosity, compLexity and NRG Esports, with all three matches going to a third map.
INTZ rely on kNg
Another team that are often driven by a single player are INTZ eSports, with kNg being their star man.
kNg is an incredibly-skilled player, although he has, at times, struggled with some issues outside the game.
However, when fully focused, kNg is a similar player to HEN1 in his high potential, although he is arguably more consistent (albeit now on a lower-quality team overall).
There are some other players such as yeL who will be looking to contribute to a potential run here, with a possible semi-final match against FURIA looming.
Were it to take place, anything could happen given it would be an all-Brazilian match-up in which upsets routinely occur.