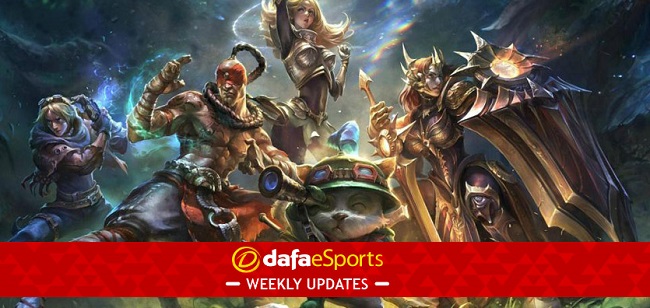 Three so-called super teams didn't disappoint during the 2019 League of Legends Spring season, the trio recording victories in various corners of the globe.
SKT overhaul works
After struggling mightily in Korea's LCK in 2018, certainly compared to expectations, SK telecom T1 had a massive overhaul, with the only starter to remain being Faker.
SKT were subsequently a top team all season long, although for much of it they were in the shadow of Griffin, who at one point were threating to have a perfect campaign.
SKT brought in not only incredibly talented players, but three who were also veterans of the LCK scene – Khan, Teddy and Mata. These players only grew stronger as the season progressed, with SKT always lurking as the main threat to Griffin.
Across two series in the play-offs they went 6-0, wiping the floor with both KING-ZONE DragonX and Griffin to take home the championship.
For SKT to completely shutdown Griffin in that fashion put the whole world on notice that perhaps this legendary organisation have become the best team in the world once more.
G2 dominant
Over in Europe, G2 Esports dominated the LEC off-season, adding the best player in the league, Caps, to their side, sliding Perkz down to the Bottom lane and pairing him up with Mikyx.
G2, in a similar state to Griffin, had threatened a perfect season, but after clinching a play-off spot some issues came to light. Support Mikyx had been struggling with major wrist issues, with he and the rest of the team taking some time away from practice and solo q in order to refocus them for the play-offs.
Without Mikyx towards the end of the regular season, things looked much worse for G2, but they crushed the play-offs and reminded everyone just how dominant this team can be.
Despite the overall top end of the league improving with Origen and Fnatic also being top teams, neither of them came close to G2's level.
G2 will continue to be a nightmare in terms of scouting for the Mid Season Invitational and beyond, given Perkz can essentially play any mage in the Bottom side and catch their opponents off guard.
Liquid up to the challenge
In North America's LCS, Team Liquid had an incredibly similar path to glory to that of G2 Esports.
As another team who took their opposition's best player, signing Jensen, while also adding CoreJJ, Liquid were the clear favourites at the start of the season.
They certainly did not disappoint, establishing themselves as a more dimensional team with multiple stars and improving during the campaign.
Liquid's poor showing at the tail end of the year appeared mirror G2's, although they did not have a clear injury to a player.
This gave many experts pause for thought about how Liquid would perform in the play-offs, with Cloud9 and TSM appearing to be the stiffest competition.
TSM came back from 2-0 down against Cloud9 to meet Liquid in the final, in which TSM would themselves start with a 2-0 start.
It would be Liquid this time with an incredible comeback, looking more and more convincing with each game they played. Liquid came away as champions in one of the most incredible play-off series in LCS history, but now they must look forward.
While Impact did show an improvement on carry champions, the bread and butter for this team has been putting Jensen and Doublelift in positions to carry, with Xmithie and CoreJJ maneuvering the mid-game together.
Just how Liquid will shape up with the other top teams is still to be determined at the Mid Season Invitational, where it will be worth keeping tabs on Jensen, who has struggled in big moments in the past with Cloud9.
MSI next
SKT and G2 will join Liquid at that event, to be played in Vietnam and Taiwan next month.
Both SKT and G2 are seeded into the group stage, along with LPL Spring champions Invictus Gaming.
Meanwhile, Liquid join LMS champions Flash Wolves at the play-in knockout stage which gets under way on May 1.