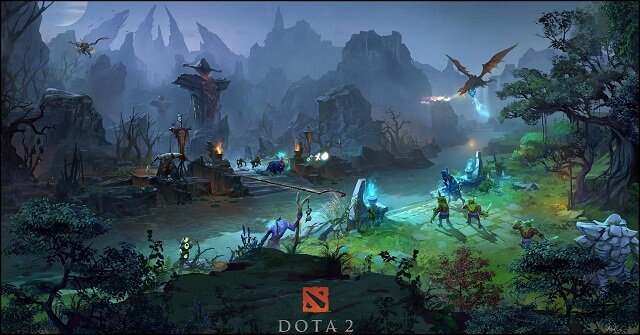 Ligue 1 soccer club, AS Monaco, is now diversifying into esports. This is following its latest partnership with Gambit Esports' Dota 2 and Fortnite teams.
The reason for the partnership according to a statement released by the club on Tuesday was to go into a rapidly growing market.
The Esports world despite the pandemic continues to grow as a result of the lockdown. Many game organisers have rake in profits from traffics generated from several competitions, breaking viewership record in the process.
According to a joint statement fro both clubs, eight players across the two disciplines will play under the newly formed ASM.GMB tag. The players will wear Monaco's iconic red-and-white diagonal jerseys
With this development, it means Gambit is the first Russian esports organization to partner with a foreign soccer team. Moreover, AS Monaco is also the first soccer club to officially enter the Fortnite space.
This is expected to increase the fan base of both Fortnite and the soccer club. It could be recalled that Epic Games added multiple team jerseys as cosmetics to Fortnite. This was a result of their partnership with soccer legend, Pelé. The latest development sees his classic air punch celebration as an emote.
This could also increase the interest of several soccer superstars, who are already avid fans of the battle royale.
Paris Saint-Germain's star and Brazilian forward Neymar is not a new person to Fortnite. The Brazilian has also played some of the developer's game which includes Ninja and DrLupo.
Also, Frenchman, Antoine Greizmann and English midfielder, Dele Alli routinely celebrate their goals with Fortnite dances.
The latest development also makes AS Monaco the second Ligue 1 team to join the Dota 2 space. PSG had already partnered with famed Chinese club LGD Gaming in April 2018.
This partnership[ will then lead to the production of a merchandise line featuring co-branded products, which would be available soon, online and in Mobile TeleSystems (MTS) stores across Russia. This is is a plus for MTS, a telecommunications giant that acquired Gambit in 2018.
Writen by Oladipupo Mojeed