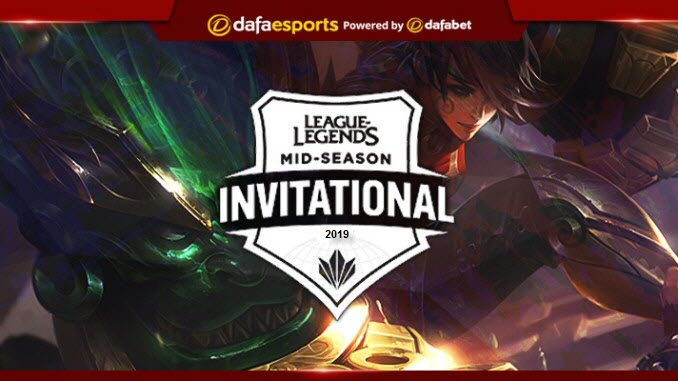 Following a group stage that more or less played out as expected in terms of the four teams making it through, the real challenge now begins at MSI 2019.
There's a US$400,000 first prize on the line this weekend and, of course, mid-season bragging rights.
Having dropped just a lone match in the group phase, Invictus Gaming are coming in looking just as dominant as they were during the 2018 World Championship. They appear favourites.
The team is absolutely loaded, with their absurdly-fast victory over SK telecom T1 in the first half of the group stage showing just what this team is capable of.
Every member has contributed in several ways, but much of the shine of this team comes from the solo lanes via TheShy and Rookie, perhaps the two greatest players in the game today.
With an ability to catch their opponents guessing with flex picks, IG have drafted to take advantage of the strength coming from their solo-laners, and that tactic has served them well thus far.
Morale-boosting win for SKT
SKT were one of the most interesting teams to behold in the group stage, with highs that were able to match Invictus. SKT were able to take down IG in the latter half of group stage, renewing hope that they could be a true match for IG should they both reach the final.
Yet SKT also dropped both of their matches against G2, who are now their opponents in the semi-finals.
This is a massive test for SKT, as they will have to put all of their time and effort into game-planning against a G2 Esports side known for their deception within the draft phase.
This is a veteran-rich SKT squad and anything short of reaching the final would be seen as not only a shock for their local fans, but watchers worldwide given their expectations entering the event.
G2 have consistency issues
G2 Esports have had an incredibly up-and-down journey thus far at MSI, being the only team to lose to Phong Vũ – not just once, but twice.
Yet G2 were able to take down SKT twice over as they showed their true abilities.
G2 are all about deception in the first portion of the draft, with Mid-laner turned Bottom-laner Perkz providing potential three-way flexes that keep the opposition guessing until the game fully starts.
Caps had a fairly disastrous Corki game against Team Liquid with G2 incredibly motivated to take down their rivals across the pond, and questions have arisen as to what G2 will be able to produce in this semi-final.
One of the key cogs in their line-up is Support player Mikyx, who has been battling wrist issues for some time, although he has played well at MSI thus far. He is the core engage and co-ordination of this team, and his success (or lack of it) will have a direct impact on G2's showing.
Liquid need CoreJJ to fire
Team Liquid were able to battle through adversity and make their way into the play-offs by taking down G2 in their final group-stage encounter.
One bright side for Liquid is they potentially realised the importance of placing Jungler Xmithie on a more early-game-focused Jungler so that they are able to move into a decent position during the middle of the match.
The two primary-damage dealers on this squad are Jensen and Doublelift, both of whom have had some shaky performances at international events. However, each is also good in picking the other up when he falters.
Similar to G2, Support player CoreJJ is the heart and soul of the rotations and structure placed within this line-up, and he will have to create some magic with Liquid facing the goliath that is IG in the last four.