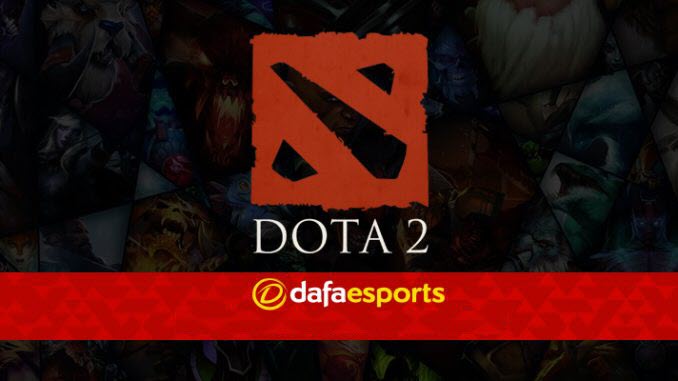 After more than a week of intense Dota 2 action, Team Secret claimed victory at Disneyland Paris this weekend.
Secret on song
Secret shocked many fans by almost sweeping the tournament. After finishing 4th in DreamLeague Season 11, Secret were out for blood and certainly didn't disappoint.
After producing a crushing performance in the group stage, going 4-0 against Team Empire and Chaos Esports Club, Secret were able to carry that momentum into and through the play-offs.
In their first match of the play-offs, Secret defeated PSG.LGD 2-1. While the Chinese team managed to take a win, Secret were unstoppable in the other matches.
From there, they clashed with OG, the TI8 champs, and took them to pieces. OG suffered a devastating 2-0 loss, with Secret's Nisha cleaning up the first match 20-0 on Juggernaut, and MidOne matching his team-mate in the next game on Monkey King.
Their next match against Evil Geniuses, effectively a semi-final, was a fan favourite. Both teams were evenly matched throughout, pulling out all the stops to produce a real nail-biter with no clear winner in sight. But Secret's ingenious use of Smoke of Deceit allowed them to get behind their rivals and bring the third match to an end in their favour.
It seemed their winning streak could come to an end when they started poorly in the grand finals. Going up against TI7 winners Team Liquid, they lost the first match, and lost it hard.
However, with a well-timed ban on Morphling, they took the next game by storm, cleaning up kills within the first minute of play. Liquid relied on Morphling again for the third game, but Secret prepared for this, controlling the flow of battle right to the end.
With the pace firmly in Secret's favour, the fourth and final game was hopeless for Liquid, with Nisha's Sven putting the pain on the TI7 champs. In under half an hour, Secret had won, establishing themselves as the team to beat this season.
Liquid so close
Liquid, for their part, had a heart-breaking conclusion to the tournament. After losing in their first play-off match and being knocked down to the lower bracket by EG, Liquid faced an uphill struggle.
But, fighting their way through paiN, Vici, OG, PSG.LGD and even the rematch against EG in the lower bracket finals, it was only at the very last hurdle that they fell.
Miracle- performed especially well, winning a whopping four Rampages in the first match against Secret. But when it seemed like they were about to make a comeback from their early loss, the momentum shifted, and Secret reverse-swept the grand finals.
Evil Geniuses, too, were riding high, taking down Liquid and NiP only to be beaten by Secret in the upper bracket finals, then finished off by Liquid in decisive 2-0 fashion. SumaiL championed the American team, putting on a spectacular performance on the character many believe to be OP (over-powered), Morphling, in their match against NiP – and clinching the win on Leshrac in the final match.
PGS:LGD suffered a similar fate to Liquid, knocked into the lower bracket by Secret right at the start of the play-offs. They managed to crawl their way back towards the finals, demolishing compLexity and Virtus.pro (both 2-0) before winning a narrowly, 2-1, against NiP.
However, they were eventually edged out by Liquid and sent home in 4th place.
Virtus.pro disappoint
Whilst most of the other teams performed largely as expected, there were a few surprising results.
OG, despite their victory at TI8, won only one series in the play-offs, sent home in 5th-6th place – on par with Ninjas in Pyjamas, the up-and-coming team who showed their skills this past week. With a Major win, a Minor win and a respectable position at a Premium under their belt in 2019, the team look to have real potential.
Perhaps the most shocking performance was that of Virtus.pro. The Russian giants performed well in the group stage, going 4-1 within their pool. But from there, it all started to go wrong for the Russian giants. A stunning 2-0 loss against OG sent them right down to the lower bracket. They managed to mount a brief recovery, smashing Mineski 2-0, but another 2-0 defeat, this time against PSG.LGD, saw them eliminated at a relatively early juncture.
Secret TI9 favourites?
With many gripping games to watch, this tournament was one of the best the pro scene has had in some time – and one that proves that Team Secret are rising to the head of the scene.
Currently sitting at the top of the Dota Pro Circuit rankings, with nearly 3,000 points between them and Virtus.pro, this strong showing could set them up as favourites for TI9 later this year but maintaining momentum will now be key.