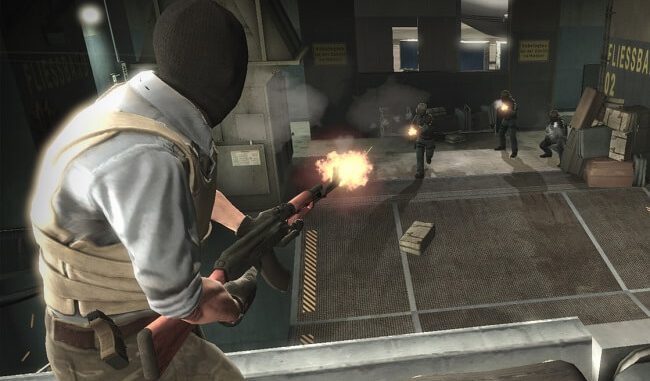 Season 7 of the Esports Championship Series in Europe begins its final stage on Tuesday with the eight teams knowing that victory in it will earn them enough money to send them through to the Finals.
New line-up for FaZe
FaZe Clan are a team who must be discussed every time they enter an event and they are bringing a new five-man line-up into use here.
A legend of the game and long-time member of Virtus.pro in CS:GO, NEO, has joined as the team's in-game leader, allowing NiKo to go back to being just a rifler.
NEO is coming in to replace AdreN, a player who struggled to make any sort of impact after joining the squad in January.
FaZe have been a top-10 team almost single-handedly off the back of NiKo recently, and if either rain or GuardiaN can show their star potential, FaZe could end up taking this final stage by storm.
Fnatic could challenge
Just after appearing to finally find some semblance of consistency, Fnatic are yet again a massive unknown entering this event.
Fnatic have at the least shown the potential in recent months to be a top squad, but they need to put a successful string of showings together.
KRIMZ remains the only constant with this squad, with the young pairing of twist and Brollan having some of their best performances in recent weeks. With JW also looking like his old self, what Fnatic must do now is overlap the quality performances of their players from event to event.
Fnatic are still a force to be reckoned with in a similar vein to FaZe, with their opening matches being key to their outlook for the rest of the event.
NIP look to play spoiler
The Ninjas in Pyjamas have an opportunity to play spoilers, with their ticket to the Finals already punched through.
Should NIP end up winning this stage, the team who would qualify via the overall money list (which is how the final spot is decided) would be AVANGAR, yet they are not in attendance for Stage 5.
NIP have been steadily sitting within the top 10, with their clear top two players being f0rest and REZ during their sustained placings.
There still remains the issue as to whether or not this team have the overall depth and firepower to maintain their position, but they have a chance here to not only show their potential, but impact who else joins them in the Finals.
Don't overlook mousesports
Another team with a chance at making an impact are mousesports, who are improving from week to week after overhauling their line-up.
karrigan has expectedly been able to place his team-mates in positions to succeed, with eyes on whether or not this team will be able to continue their improvement as time goes on.
The pair of woxic and frozen are the future of this team moving forward, with ropz being the largest beneficiary of the roster changes thus far. With the final member being the ever-flexible chrisJ, karrigan will continue to have the ability and power to shape how the team functions, with his looser style being especially effective when a team are trying to gel.
mouz could have a potentially difficult road in this event though, with an opening match against a quickly-improving OpTic Gaming before a possible date with the aforementioned Ninjas in Pyjamas in the semi-finals.