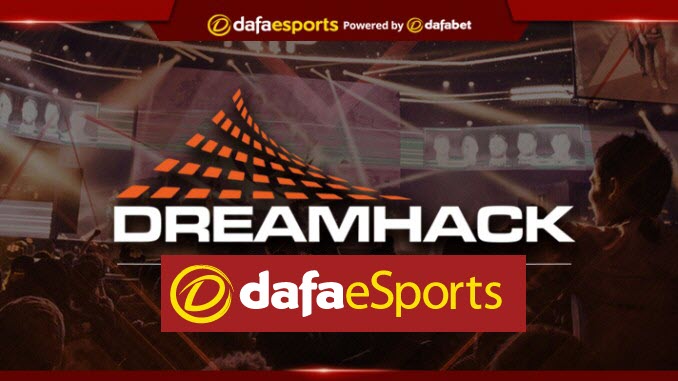 DreamHack Open Tours presents an opportunity for a myriad of teams within the second tier of Counter Strike to potentially experience the pressure of a deep run.
There will be plenty to play for in western France and it will be fascinating to see who comes out of the tournament with an improved reputation – individual players who catch the eye could well be putting themselves in the shop window for a move.
Challenge for mousesports
The clear standout team and favourites are mousesports, who have continued to quickly rise up the rankings ever since the changes they made following the Katowice Major.
karrigan has once again repeated history by immediately making an impact on a new team, while ropz is already showing improvement compared to his displays in the previous line-up.
frozen has done a nice job ever since his introduction and while woxic has, at times, been erratic, he has produced some incredibly high highs.
Compared to every other team at this event there is massive pressure on mousesports to find success. They can be backed at 3.040 to claim the title.
G2 the joker in the pack
Also in attendance are G2 Esports, second favourites at 4.020, who rely heavily on shox and kennyS.
These two have rarely been able to perform well within the same series but, given their incredible peaks, should they ever figure things out G2 will become one of the top contenders for even the strongest events.
AMANEK has yet to fully show his abilities given the general lack of time in the light within G2, but this event should be an eye-opening affair for both fans and the team as a whole.
In many eyes, Team Vitality have been able to surpass G2 as the top French team given the dominance coming out of ZywOo, and G2 will be hoping to remind the world just what exactly they are capable of this week.
Domestic matches always lead to interesting outcomes given how well the teams know one another, so keep an eye on G2's opener against fellow French side, FrenchFrogs.
Pressure on Ghost
Ghost Gaming are facing some pressure from upstairs. According to reports, two months remain on their players' contracts with it being unknown if they will end up going their separate ways.
For some time Ghost were one of the fastest risers in tier two in North America, particularly after freakazoid joined the fray.
However, the team have potentially plateaued with this five-man roster, with neptune not meeting his potential as one of the young talents. Their odds certainly suggest so – they are 20.470 to win this tournament.
steel has done a solid job with the talent around him, but this tournament could become massive for both his and the rest of the team's career.
Someone to keep an eye out for is koosta, a player who has some up-and-down performances. His highs mark him out as a potential star and he can be the difference-maker for this team, alongside Wardell.
Valiance one to watch
Valiance (4.730 third favourites) will always be a team worth keeping note of, given the presence of the talented huNter on their roster.
huNter is the cousin of one of the best players in the world, NiKo, and a prospect many teams have been keeping an eye on. He plays the most impactful role, being an in-game leader, something many teams have been lacking for some time, including NiKo's FaZe Clan line-up.
huNter has continued to improve and establish himself, with other notables on the squad, EspiranTo and nexa, also growing.
Valiance are the type of team who can have high hopes entering this event and they should be challenging in the play-offs.