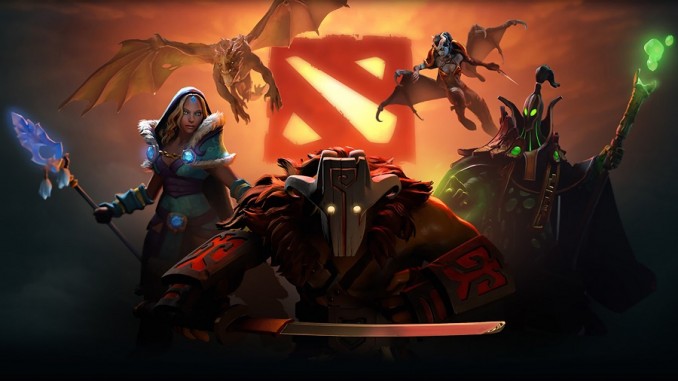 Evil Genius, on Tuesday, put their group stage troubles behind them by defeating Invictus Gaming in the upper bracket of the Dota 2 MDL Chengdu Major.
In the game experience of EG came to bear as IG couldn't win the clash despite having an early advantage.
IG had been tagged favourite for the clash, having gone into the series on a 10-game winning streak. The Asians had recorded six straight wins, which made them scoop the Dota Summit 11 Minor trophy, and they have been flawless in the group stage of the Major.
EG, on the other hand, almost missed out on the upper bracket after a tough clash against Team Aster. They are still suffering from their customary slow start to a tournament.
The Asian squad opted for Night Stalker and put Zhou "Emo" Yi on it. It was followed by a Timbersaw and Gyrocopter for tons of AOE damage while the North American squad went for omnipresent carry, Faceless Void, for an extremely greedy lineup that also has a core Enigma and Pangolier for support.
Despite Enigma denying creeps, IG won the lanes handily. Gyrocopter farmed freely while Artour "Arteezy" Babaev's Faceless Void was getting demolished by the Timbersaw. The Asians dominated the map and made routine incursions into EG's side of the map.
Void has been a constant carry pick for months. This was showed by Arteezy when his Chronospheres helped set up key counter-initiations that punished IG's aggressive lineup.
Despite not recording any success so far in the tournament, Andreas "Cr1t" Nielsen had a phenomenal game on Pangolier using its long-range spells to follow up Arteezy constantly.
Meanwhile, the table turned on the Asians abruptly with EG's late-game lineup. Emo left to fight another day by quickly conceding instead of dragging the game out. IG proceeded swiftly without even losing a lane of barracks.
EG seized the Chen and Kunkka for healing in game two. They also damaged mitigation and placed much responsibility in the Arteezy Lifestealer while IG used the Invoker for Emo, and backed up the mid laner with an offlane Axe and carry Gyrocopter.
The Asians got to another good start and won all three lanes convincingly as the Invoker's Sunstrike helped secure kills in the early game.
EG came back into the game, all thanks to their experience used in ripping off IG's advantage again. The North Americans were calm, exploiting the Chinese Team's aggressive posturing by promptly engaging, and their competitive experience became obvious.
Throwing up their early advantage became costly due to audacious rotations once again. Emo's egregious misplay sealed their fate, and they lost the game after being unable to stand up to EG's assault on their base.
Due to this outcome, IG has dropped down to the lower bracket. They will play Fnatic in an elimination match.
Written by: Oladipupo Mojeed