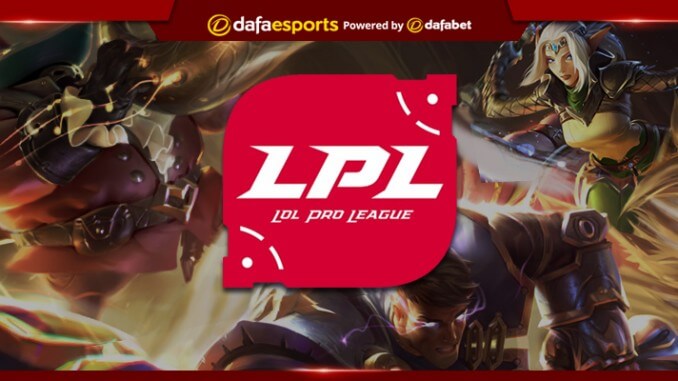 Former Dominus Esports League of Legends player Su "xiye" Hanwei has linked up with LGD Gaming.
LGD Gaming in Tuesday's announcement said that the mid laner would feature for the team in the LPL Summer Split.
Meanwhile, DMO, Ling "Mark" Xu, who is his former teammate, has also joined him as substitute support.
Xiye's route to professional Esport began in 2013 with Team WE Academy, where he spent a year. He eventually got into the main team and was with them for four years before moving to Dominus Esports.
Announcing the development via its Twitter page, LGD Gaming said the player is a surprise to come, adding that it is exciting to have the lad in its roaster.
In the announcement, the organisation described Xiyea as the original DMO Solo mid player who first appeared in public as a genius boy.
The mid laner had over the years had a good run. One of the highlights of his performance was when he reached 1000th kills LPL in January 2019, to become the 14th player to achieve the feat. He also helped his team to complete the 2017 LPL Spring Split as runners up with a 10-6 record.
On the other hand, Mark, who recently became a professional player, joined SinoDragon in 2018 before moving quickly to DMO after ten months with the team.
While plying his trade with DMO for a year, the team in terms of results were close in the 2020 LPL Spring standings with LGD after emerging 14th; a spot above LGD which occupied the 15th spot.
The duo will now be joining top laners who include Chen "Cult" Guo-Ji, Fang "Garvey" Jia-Wei, Guo "Lies" Hao-Tian.
The jugler and the mid laners in the team include Han "Peanut" Wang-ho, Su "xiye" Hanwei, Hu "Yuuki" Hao-Ming.
Xiye will also be partnering Ha "Kramer" Jong-hun, a Bot laner alongside the supports which include Pei "Chance" Piao, and Liu "Killua" Dan-Yang.
Other members of the roaster are Zhang "BadeMan" Yu-Nong and Ling "Mark" Xu.
The 2020 LPL Summer Split will commence on June 5.
Written by: Oladipupo Mojeed