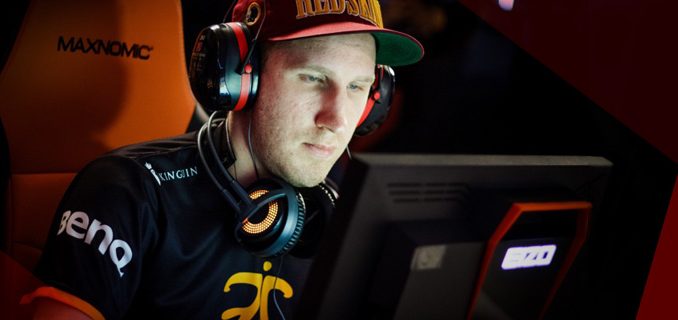 FaZe has shown that they will continue to rely on young and unproven CS: GO players after given 16-year-old Aurimas "Bymas" Pipiras a stand-in role in the team.
The CS: GO team announced on Monday that Bymas would be its new fifth player on a stand-in basis.
The organization in the announcement noted that the 16-year-old Lithuanian player would be stepping in for olofmeister after the legendary player announced that he was taking a break from competitive play last week.
Olofmeister, who left the game scene due to fatigue and lack of motivation to play further is expected to absent for some months at least.
Bymas is a 16-year-old unknown youngster who lacks experience at the highest level of competitive CS: GO. This is because the young lad is yet to play against top-30 teams.
From the HLTV's database, fact showed that Bymas is a regular player in the FACEIT Pro League (FPL), which is a third-party matchmaking league for pros and streamers.
Faze took to its Twitter to announce the development as they begin competing in the DreamHack Masters Group Stage.
The journey to this big role for the 16-year-old lad began when he featured in the FPL in October 2019 where he came first to capture the attention of FaZe's in-game leader and star NiKo. Recall that Niko selected him as his "bold prediction" in HLTV's top-20 CS: GO players of 2019 series.
Already known as a team that gives youngsters confident, the signing of Bymas is another indication that FaZe will continue to tow that path of having unproven talents in its roaster.
FaZe had at last year, continued the strategy after it decided to add Helvijs "broky" Saukants, who is popular in the FPL at that time to its roaster on trial bases, and the gamble paid off after the unproven player showed his potential and was eventually given an official contract.
Bymas' debut was against GODSENT at DreamHack Masters Spring Europe, and the youngster proved to be another positive gamble.
With such potential, he stands a chance of playing for FaZe in other tournaments such as BLAST Premier Spring Europe finals, scheduled for June 15.
Written by: Oladipupo Mojeed