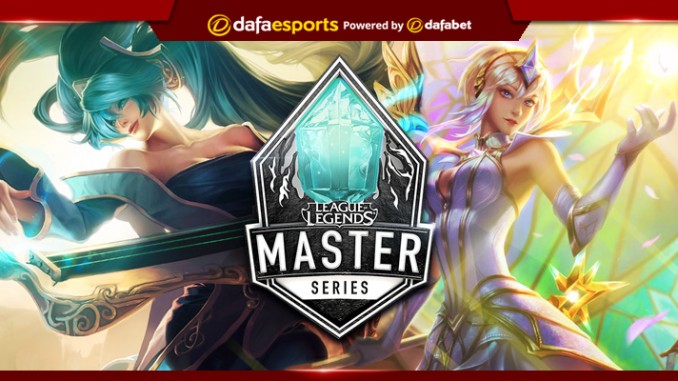 After coming away with a victory in their lone match of week four of the League of Legends Master Series Spring season, MAD Team have turned their sights to week five in which they have a reasonable chance to extend their lead at the top of the table.
MAD now sit at 5-1, a single game ahead of three different teams, including J Team. The pair met last week and ended up having two back-and-forth games after MAD had stomped game one, with single team fights having a massive impact on the eventual outcomes.
MAD Team open week five against Dragon Gate Team, who currently sit at 2-4 after defeating ahq last week, before closing out against Hong Kong Attitude in what is yet another pivotal game for the play-offs given how packed together many of these teams are.
Dafabet have MAD as hot favourites to beat Dragon Gate but the odds for their second match are much closer with MAD 1.709 favourites and HKA 2.160 outsiders.
J Team aim to rebound
J Team have an interesting slate of games that includes back-to-back matches with Flash Wolves and Dragon Gate Team.
J Team had multiple chances to take down MAD last week, which would have given them sole possession of first place. Instead, J Team have the same 4-2 record as Flash Wolves and Hong Kong Attitude with all eyes on their first match-up against the Wolves.
Unsurprisingly, the betting suggests it will be close with Wolves at 1.684 and J Team 2.200.
Lilv down in the Bottom lane has performed well thus far, and his match-up against Betty will certainly be something to watch.
It is worth keeping in mind that J Team are a side susceptible to being upset – they are still the only team to lose to Alpha Esports, who have occupied the bottom of the standings all year.
Odds of 5.140 about Dragon Gate defeating them could therefore turn out to be tasty.
Wolves stumble
Flash Wolves have also had their fair share of odd showings, including losing to G-Rex for what was only the latter's second win of the split.
Last week Wolves were in prime position to sit in a tie for first alongside the winner of MAD and J Team, but their loss to G-Rex prevented that and could prove costly later in the split. They cleaned things up in a 2-0 over Alpha Esports, but now they must turn to their bout with J Team – their only match of week five.
Support ShiauC has done well in recent weeks, picking up multiple MVP awards despite being on a team loaded with talent, with the likes of Hanabi and Betty still being widely respected for their play.
HKA becoming consistent
Along with J Team and Dragon Gate Team, Hong Kong Attitude also have two matches this week. They have had the most reasonable showings this year amongst the top teams.
Their two losses were to two of the leading teams in J Team and Flash Wolves, with those below them having all been dismissed thus far. They should therefore be confident of beating 2-4 ahq – indeed they are just 1.116 to win that contest – but a more difficult task then awaits against MAD, for which they are 2.160 underdogs.
Do keep in mind that HKA were able to take down MAD (1.709) back in week two, but obviously both teams and the meta have evolved since then and MAD will be looking to avenge their lone loss of the year.
Generally Hong Kong Attitude have found themselves in full-game series, showing how consistent the team are, yet they appear to, at times, lack the star players who could push them over the top.
This is the type of team who should see more success in the regular season compared to the play-offs, but they could catch fire in the right situation.