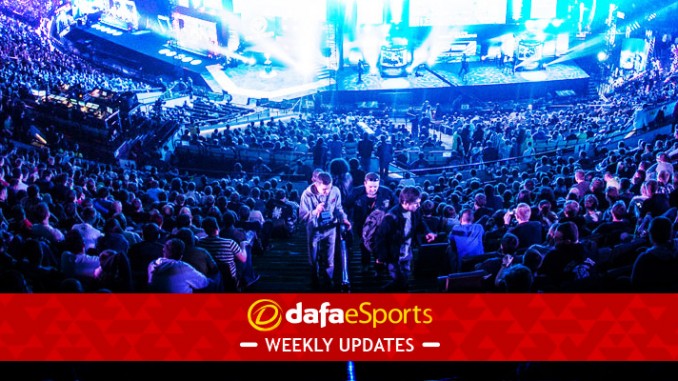 After a stunning showing in week six of the League of Legends European Championship Spring season, Fnatic cannot afford to let up in their next set of matches.
They face another difficult week that is highlighted by an opening bout with FC Schalke 04, for which they have been installed as 1.704 favourites by Dafabet.
Fnatic had been slowly climbing up the ranks, showing flashes of brilliance such as their victory over Splyce in week five that was immediately followed by a poor showing against SK Gaming.
However, last week Fnatic kicked into high gear, proving they could take down two of the best teams in the league in completely different ways. Fnatic absolutely blasted Origen from the opening minutes and they were then able to win a gritty, drawn-out affair against Team Vitality.
The Bottom lane of Rekkles and Hylissang stepped up massively and finally showed off the abilities they displayed on the World Championship stage just a few months ago.
Something to note is that Broxah had solid performances on two Nocturne games, meaning teams could look to ban that champion this week.
After their aforementioned clash with FC Schalke 04, Fnatic then face a Rogue team who have continued to improve over recent weeks. Rogue can be backed at 4.140 with Fnatic 1.240 favourites.
Moose could be the difference
A team with a mixed schedule this week are Misfits, who finally ended their four-game losing streak in emphatic fashion last week, taking down both SK Gaming and Origen.
Misfits did end up making some changes last week, with Moose replacing Jesiz for the pick and bans. This made a massive difference to the way Misfits approached the game, with a willingness to play the likes of Ivern versus Origen and overall some more dynamic team compositions.
It is worth keeping in mind that Moose was at the helm when Misfits had their incredible run at the 2017 Worlds where they nearly took down SKT in the quarter-finals.
Misfits are an emotional team, who needed a reboot, and this coaching change could be the basis of a nice upswing for them.
Misfits are up against an ever-dangerous Vitality squad, desperate for better results than their ending to last week, as well as an Excel team who have been in freefall over the past few weeks.
Misfits will start underdogs against Vitality – 2.260 v 1.653 – but will go into their clash with 2-10 Excel as heavy favourites (1.219).
Schalke make mistakes
After dropping their last three matches against Vitality, G2 and SK Gaming, FC Schalke 04 face more teams in the play-off hunt this week, namely the suddenly-rolling Fnatic and Splyce.
Losing to the top two seeds in G2 Esports and Vitality is one thing, but a fairly poor draft, leading to their loss against SK, was certainly disappointing given they gave away both power picks and the likes of Lissandra which worked wonders for SK's Pirean, who has performed well on more utility and tank-based champions thus far.
Schalke still have Upset, who remains one of the most mechanically-talented players in the league, but this is the type of week that has massive implications for them in terms of play-off seeding.
There are only three weeks left in the group stage and Schalke's LEC rookie Abbedagge will need to perform at this crunch time if his team are to find success.
Schalke are 2.170 underdogs to beat Fnatic but slight favourites at 1.781 to beat Splyce.
SK Gaming eye play-offs
Speaking of SK Gaming, they have quietly amassed a 4-1 record over their last five matches and planted themselves into the play-off race. They are still not exactly blowing teams away talent wise, but improved team chemistry and having Brokenshard move back into the on-stage coaching role has seemingly made a massive difference.
SK open this week against Excel before a match with the 11-1 G2 Esports, who have already clinched a play-off berth.
The market expects them to beat Excel – they are 1.440 chances – but it will be a big upset if they take down G2 given they are offered at 4.460.
Six-way battle
If the presumption is that G2 Esports and Team Vitality are the top two teams in the LEC, and that's not unreasonable given they currently occupy the first two places in the standings, then six teams are battling for the four remaining places in the play-offs.
With only three weeks remaining, any slip-up could prove very costly so teams will need to be fully focused for a crucial week.