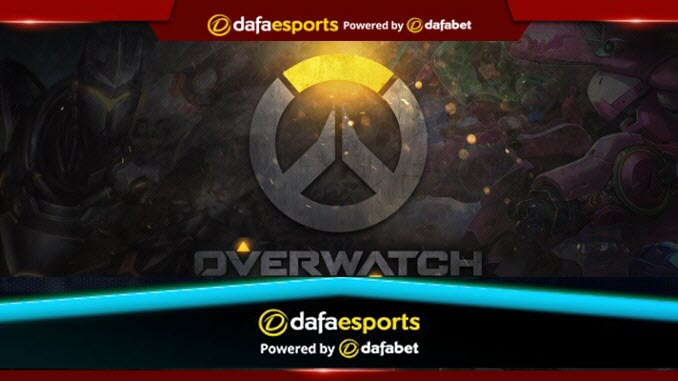 An overwhelming majority of games so far in the 2019 Overwatch League have seen two teams fighting against one another in a 'GOATS' mirror – each team uses three tanks and three supports.
Sadly it is producing a generally unwatchable regular season.
It appears that organisers Blizzard will make changes sooner rather than later to encourage more diverse play.
With this in mind, many of the teams that are currently towards the top may well falter in later-meta games given how drastically different they could be.
That said, many of the top performers from the opening two weeks of the season have quality frontline play alongside versatility so do have the ability to bring out occasional different compositions.
So far, so good for Titans
One of the teams with an excellent frontline are Vancouver Titans, an expansion team essentially the roster of RunAway, who had previously performed well in Korea.
One of the core members of this squad is Bumper, a main tank primarily placed on Reinhardt, who is considered to be one of the world's best alongside the likes of MekO from the New York Excelsior, who currently lead the league at 4-0. They are 2.890 to win Stage One with Dafabet.
Vancouver are just behind on 3-0 and appear to have a dream match-up against a Los Angeles Valiant squad, who currently hold sole possession of last place with an 0-3 record.
The Titans were able to convincingly defeat San Francisco Shock to close out week two, and with the SeoMinSoo performing well on the likes of Zarya, they look likely to sustain a title challenge.
Spitfire getting up to speed
London Spitfire, winners of the inaugural season of the Overwatch League, are still are ironing out the kinks and currently sit at a 2-2 mark.
They won both matches last week but did so in tougher-than-expected fashion with a 3-2 victory over the winless Washington Justice (0-2) before a 3-1 success over Hangzhou Spark (2-2).
The Spitfire have an incredibly similar line-up to their championship-winning squad, but they have been unable to fully utilise the flexibility their DPS players showed last year. That is reflected in their odds of 11.830 to win this opening stage of the league.
The Spitfire certainly had their growing pains at times last year, especially early on when the new metas shaped out, and it could be that something similar is brewing here.
London have a single match this week against an ever-dangerous Los Angeles Gladiators squad, who are sitting a half game back.
Dragons off the mark
Shanghai Dragons have finally got the monkey off their back with their first-ever win in the Overwatch League – a 3-1 take-down of Boston Uprising last week.
The late addition of Gamsu to this line-up was a pleasant surprise, with his veteran leadership across two different esports (he has also played League of Legends) being a perfect stabiliser for a team who were under a lot of pressure coming in.
The Dragons can now take things one step at a time, with matches against Chengdu Hunters and Dallas Fuel this week. Both should offer solid indicators as to what this team can accomplish moving forward.
Outlaws expected to improve
Houston Outlaws currently sit at 1-3, although that record is somewhat deceiving. They have had two losses in 2-3 fashion, and their third came at the hands of the leaders, New York Excelsior. Their sole victory was against Hangzhou Spark last week.
Houston were expected to improve with the addition of Danteh, although the GOATS meta has restricted his opportunities to showcase a wide DPS hero pool.
The Outlaws are in desperate need of a win to pick up their spirits, and a match against the 1-2 Florida Mayhem could be just what the doctor ordered.