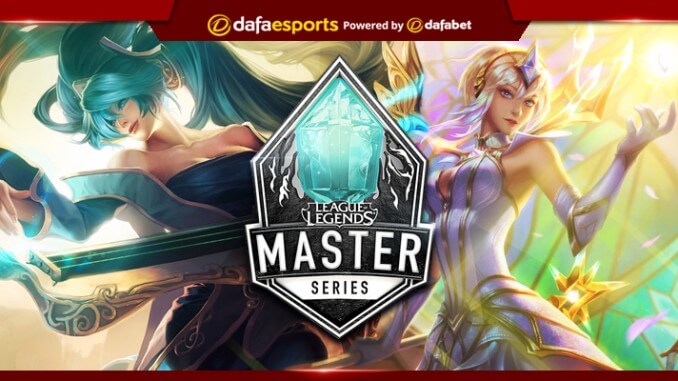 At the start of the 2019 campaign, great intrigue surrounded the League of Legends Master Series due to the curious off-season.
For some considerable time, the Flash Wolves have been the shining star of this region (Taiwan, Hong Kong, and Macau), continually making noise not only as the consistent squad, but also a team known for their capabilities internationally.
However, with Maple, SwordArt and Moojin leaving the Wolves, the LMS entered the New Year with a majority of teams feeling this was their time to make an impact.
With every team already having at least one loss and one win thus far, it appears as though the league is as wide open as initially anticipated.
Flash Wolves still strong
Life without the aforementioned trio has been decent enough for Flash Wolves, with the team sitting at 2-1 after two weeks of play.
Betty remains the star player, as he was with the previous iteration of the line-up, and thus far the addition of Rather has gone well.
Rather signed having been largely used as a substitute Mid-laner for Griffin in the LCK. Flash Wolves now have a Korean duo at Jungler and Mid-laner with him and Bugi.
Wolves' singular loss was a narrow 2-1 defeat to MAD Team, who were already coming in with synergy after playing with each other last year.
Where Flash Wolves end up is still to be determined, but they have already shown to be capable within the region despite the massive changes during the off-season.
This week they face ahq e-Sports Club and are hot 1.245 favourites with Dafabet to win that clash. ahq are 4.080 for the upset.
J Team off to a quick start
Leading the league due to game score are J Team, who opened the year with back-to-back 2-0 victories over G-Rex and ahq before falling 2-1 to Alpha Esports.
They were one of the teams expected to perform well early in the event given their only addition during the off-season was Koala to the Support position.
J Team have Hong Kong Attitude and Dragon Gate Team as their opponents this week, with eyes on FoFo to see if he can continue to perform as the season progresses.
Generally something to keep an eye on entering each split is which teams can bounce back from their first taste of defeat. J Team have the opportunity to do so here and pull clear of HKA in the standings.
However, they are 2.400 underdogs with HKA offered at 1.584.
Dragon Gate with a tough week
The most difficult week-three schedule belongs to the previously-mentioned Dragon Gate Team, who have to pit their wits against both J Team and Hong Kong Attitude.
Even after first glance, things get worse given that they play the late Friday game against J Team before having to contest the early Saturday match against Hong Kong Attitude.
With multiple close scorelines thus far, this appears to be a make-or-break week for Dragon Gate, with any sort of success having a massive impact given the jumbled mess that is the league table at present.
However, wins appear unlikely if the market is to be believed – they are 4.700 to beat J Team and even bigger, 5.640, to topple HKA.
MAD Team one to watch
MAD Team also face multiple matches this week – they are paired with Alpha Esports and G-Rex and are heavy favourites to win both.
This is the exact same line-up which qualified for the World Championship, led by Uniboy and Breeze who are looking to improve on their last split showing given the changes made to Flash Wolves' line-up.
As noted, MAD are the only team so far to take down Flash Wolves, although they did end up following that showing with a loss against Hong Kong Attitude (another close 2-1).
MAD are the type of team to keep an eye on moving forward, with no expected chemistry issues and an opportunity to keep steadily climbing while the other teams battle it out with each other.