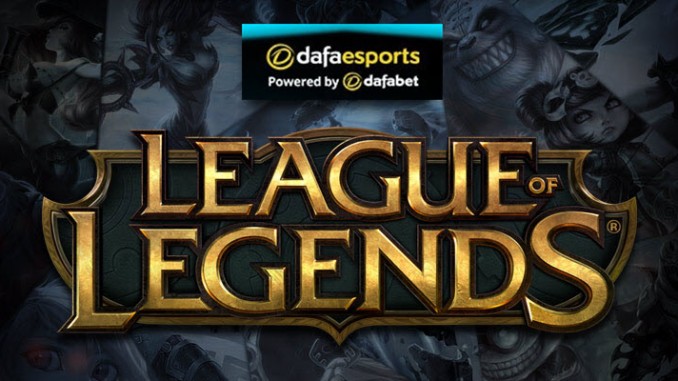 The League of Legends Champions Korea Spring split is entering week four, with teams beginning to fall into order as they slowly approach the business end of proceedings.
Griffin still undefeated
Sitting atop the league are Griffin, who have lost just a single game thus far while amassing a 6-0 record.
Griffin have a chance at making history if they can maintain their pace, but with incoming patches that include a massive rework of Marksman itemisation, there could be some slip-ups as they look to adapt.
However, there is less concern for Griffin over this compared to most teams, as they have been known to innovate in the past, including Jungler Tarzan introducing redemption-first Olaf, which then became a global trend.
Obviously to be touted as not just one of the region's best but the world's best, Griffin are loaded with talent and impeccable coaching which makes them ever-dangerous.
However, they will need to stay focused, with matches against kt Rolster and Afreeca Freecs this week; two of the teams most desperate for a victory as they look to stay out of trouble towards the foot of the standings.
Afreeca may mix things up
Speaking of innovation, perhaps no team this year has been more willing to switch things up than Afreeca, who continue to put Spirit into multiple lanes depending on the match-up.
Given the gaining popularity of Mages in solo lanes, especially top side, that carry out the no-farming strategy based around Kleptomancy and Support itemisation, it is not out of the question for Spirit to do something similar in their matches this week.
Afreeca remain the most difficult team to predict from week to week, although the one thing that stays consistent is the play of Kiin, who remains a dominant player.
Afreeca have a difficult task this week with DAMWON and Griffin their opponents, but they need to start making up ground if they are to have an impact later in the year.
You can expect the unexpected from Afreeca and if that's the case, odds of 2.870 about them beating DAMWON (1.431) could be big.
Ghost currently surprising
SANDBOX Gaming are currently alone in 2nd place, with their only loss coming in their most recent showing against the aforementioned Griffin.
SANDBOX were expected to do fairly well in their first split in the LCK, but they continue to perform at an even higher level and are showing decent improvement from week to week.
They are not crushing squads in the same way as Griffin, but they are able to grind teams down despite not having the cleanest of late-game showings.
One of the more interesting adaptations this squad has had is putting Ghost onto early-game focused champions such as Draven in order to play around him and get him ahead.
Ghost has always been a talented player but he has routinely had issues on stage, seemingly unable to fully transfer his potential. However, with such an older player in Joker next to him, Ghost has thrived on this squad and continues to be the player to watch moving forward.
SANDBOX start hot favourites at 1.120 to beat lowly Jin Air Green Wings in their opener this week.
Hanwha showing consistency
One team who could have a massive impact on the standings in week four are Hanwha Life Esports, with matches against Gen.G and KING-ZONE DragonX.
Hanwha (3-3) have been fairly consistent thus far, defeating the teams below them while struggling against the league's top dogs.
If that pattern continues, they will deliver against Gen.G at odds of 1.800.
The addition of Thal was generally seen as a nice upgrade, but the question entering the year was whether or not Bono would be able to perform to par, and he has done decently enough thus far.
The ceiling on this team is still something to watch moving forward, but for now they are solidly in the play-off race with a chance this week to put some distance between themselves and the chasing pack.
Big week for strugglers
Towards the bottom, Jin Air Green Wings remain winless and look to be in trouble.
There are also four 2-4 teams with one of those currently looking likely to be forced to play in the Summer promotion tournament – the bottom two at the end of the group stage will have to do this.
DAMWON and Gen.G will be hoping that kt Rolster and Afreeca Freecs are unable to pull off a surprise as the competition starts to heat up.