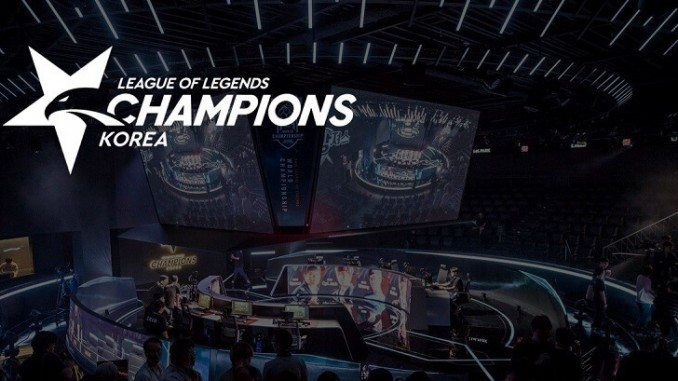 One of the teams posting a 2-0 record in week one of the League of Legends Champions Korea Summer season were KING-ZONE DragonX.
Naehyun maintained his starting role over PawN, who played a decent amount throughout the Spring, as SANDDOX and Gen.G were both defeated.
Everyone on this team has seemingly stepped up, with Deft being the only player who performed well throughout the Spring split.
Freecs look good
This week brings the challenge of SK telecom T1 and Afreeca Freecs, with the latter being one of the better performers in the league despite their 1-1 record.

Afreeca narrowly tasted defeat against Griffin, who join KING-ZONE as the only undefeated squads remaining, before being able to defeat SKT 2-1.
The Freecs finally look to have settled on a roster with Jungler Dread being a standout performer thus far, in particular against SKT.
The solo lanes of Kiin and Ucal were always going to be brilliant for this squad, but the emergence of Aiming and Senan as a strong and consistent Bottom side is what has made Afreeca a contender.
Afreeca's willingness to play unconventional champions and compositions is a rare sight within the LCK and it has been a welcome change. Focusing on giving Ucal the best match-up possible appears to be a strategy Afreeca have utilised and one which is likely to continue.
Afreeca face off against Hanwha Life Esports to begin week two before the aforementioned bout against KING-ZONE DragonX.

Loaded roster at kt Rolster

kt Rolster failed to convince in the opening week, defeating a winless Jin Air Green Wings before losing to Hanwha Life Esports.
They had been expected to make massive strides after the addition of PraY in the off-season, but it is still too early for him and this roster to be judged.
On paper, this squad is one of the most talented in the league, with week two presenting a workable schedule against DAMWON Gaming and Gen.G. However, something of note is that kt Rolster have clearly not yet settled on which players they will be playing from match to match, with the more experienced Smeb and Score providing stark contrast to Kingen and UmTi.
With uncertainty surrounding those roles, the pressure falls on Bdd who is looking to once again prove himself as a potential MVP candidate.

Questions for SKT

One team to have struggled more than originally anticipated are SK telecom T1, who were able to squeak by with a 1-1 opening week.
SKT were miles behind Jin Air before some poor late plays opened the door for a comeback, giving SKT both the game and the momentum to snowball into the second match in which they wrapped up a 2-0 series victory.
However, SKT also slipped to defeat against Afreeca and many are becoming concerned about SKT's performances, especially given their disappointing Mid Season Invitational.
Given the loaded roster, SKT are a dangerous team no matter their opposition, but questions are being asked about whether they will find the consistency they expect from these top-flight players.
By far their best player in week one was Bottom-laner Teddy. Players such as Khan, Faker and Mata, all of whom have been around for some time, need to step up quickly, with a potentially dicey week against KING-ZONE DragonX and SANDBOX Gaming approaching.
If a single player is able to match the level of Teddy, SKT will once again become a terrifying squad.