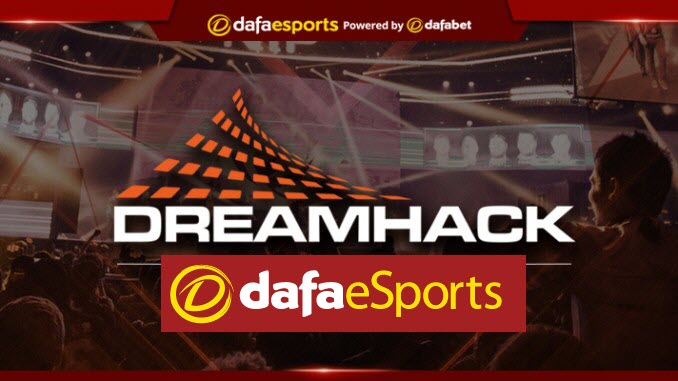 DreamHack Open Summer 2019 presents an opportunity for teams outside the top tier of Counter-Strike to make an impact and find potential success.
One of the best-known teams in attendance will be OpTic Gaming, with young, hyped talent TeSeS coming in replacing Snappi.
It was only a matter of time before one of the in-game leaders on this team was removed and, deservedly, it was Snappi. MSL is now in full control of operations.
OpTic have some talented players on their roster and this is an opportunity to not only finally get some momentum going, but also to test out a young player with potential.
The Danish scene has always been ripe with talent and there is little pressure on TeSeS to perform immediately with k0nfig and refrezh able to carry the firepower load at this event.
OpTic have landed in Group B with some dangerous teams alongside them, but they are looking to not only make it out of group stage but have a major say in the play-offs too.
Team Ancient one to watch

Also in Group B are Chaos Esports Club, CR4ZY and Team Ancient, a Swedish mix squad with players such as draken and disco doplan.
These players have previously shown some high peaks and fairly recently draken was performing well while standing in at Ninjas in Pyjamas.
draken is a momentum-based player who can thrive in this type of event environment and he will certainly be determined as he looks to return to a top Swedish side again.
With long-time veteran of the scene BARBARR in the head-coach role, Ancient have an intriguing squad who have a shot at making some noise at this event.
Their first match is against CR4ZY, formerly known as Valiance & Co.

Winstrike Team now with Edward

In Group A, there is much anticipation surrounding Winstrike Team.
They only recently dealt away star Boombl4 to Natus Vincere, with Edward arriving as part of the deal. This is a chance for Edward to start afresh after an extended period in Na'Vi that left many forgetting what a brilliant player he was in previous years.
There has been a quite a bit of movement on this squad already in 2019 and the more events they are able to attend involving teams around their own skill level, the more they will be able to properly judge their roster set-up.
This squad is full of experienced veterans who have certainly made impactful showings at top-tier events, with many looking to slowly build their game up to the highest levels again.

Poles without their coach

Aristocracy is the name the old Devils.one squad is flying under – they complete Group A along with AVANGAR and Tricked Esport.
Veteran TaZ remains the in-game leader for the Polish squad, who for a time now have had decent upset potential with players such as rallen and MINISE able to find a map or two where everything flows in stride.
One unfortunate thing is that Aristocracy will be playing without their coach Loord, who is unable to attend this event. That puts even more weight on the shoulders of TaZ as he looks to play on the fly in terms of his adaptations and must also carry out the pick and ban.
The top two in each group will progress to the play-off stage with two semi-finals leading into a final. Both knockout rounds will be best of three.