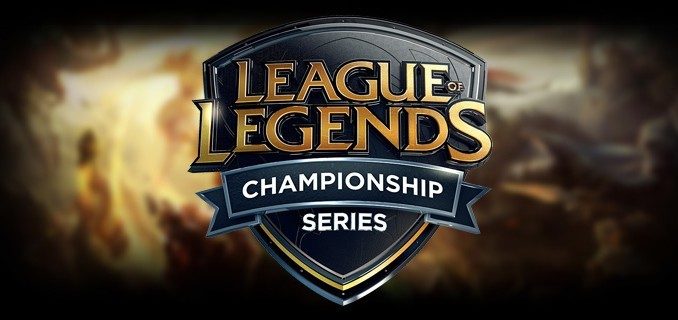 With only three weeks left in the regular season of the League of Legends Championship Series, Team Liquid and Cloud9 are currently on course to secure byes into the semi-finals.
However, below them there is a mad scramble in the standings as teams look to nail down top-six spots and a place in those play-offs.

TSM with issues

A team who took a bit of a tumble this past week were Team SoloMid, who after taking care of Clutch Gaming ended up falling to Cloud9. Yes, Cloud9 are considered one of the top teams in the league, but TSM had a massive advantage early on in the game that they eventually threw away.
One announcement that has been made this week is that Akaadian is the starting jungler moving forward after six straight weeks of the role switching between him and Grig.
This certainly makes sense given the fairly similar results this split and Akaadian's brilliant play-off performance in the Spring.
TSM have been less than dominant thus far with a 7-5 record and are by no means a lock to make play-offs, with matches this week against the two teams just a game back of them – Golden Guardians and OpTic Gaming. They start favourites for both at 1.526 and 1.440 respectively.

Guardians face tough schedule

That Golden Guardians side have been resurgent since the call up of FBI and Huhi to be the starting bottom side over Deftly and Olleh.
Huhi has done well given his limited time in the support role since transitioning from the mid lane, with the team slowly improving from week to week.
While the loss to FlyQuest was unfortunate, the Guardians quickly bounced back and defeated a Counter Logic Gaming side who had previously been surging up the rankings and now sit at 7-5 alongside TSM.
With the Guardians just a game back of both TSM and CLG, this week brings a brutal schedule – they will face the aforementioned TSM as well as leaders Team Liquid.
They are 2.550 to defeat TSM and 3.570 to upset Liquid.

100 Thieves with momentum

One team who got back on track last week were 100 Thieves, who utilised a weaker schedule to find success.
The Thieves understandably lost to both Team SoloMid and Team Liquid back in Week 5 but they then were able to take down both OpTic Gaming and Echo Fox to improve to 5-7.
The difference in co-ordination and team play has been obvious ever since Ryu and FakeGod came in, with Bang finding more and more success as the primary carry for this squad of late.
100 Thieves certainly do not have a cakewalk this week, taking on Cloud9 and FlyQuest, but both teams have been beatable recently with C9 even falling to Echo Fox last week, albeit with Blaber starting in place of Svenskeren in the jungle.
FakeGod will have his hands full this week with either Kumo or Licorice from Cloud9 as well as Viper from FlyQuest awaiting him.
The Thieves are 1.653 favourites to beat FlyQuest but 3.150 underdogs to defeat Cloud9.

OpTic could be in trouble

OpTic Gaming have been left reeling following a week which had appeared to offer a lax schedule and their play-off hopes have been left in doubt.
OpTic lost to both 100 Thieves and Clutch Gaming, squads that would not be in the play-offs if they started now, and is pressure mounting for them to perform this week.
OpTic do face Echo Fox, who remain in last place despite last week's upset over Cloud9, before a match with TSM that would be massive to pick up given there is just one win between them in the standings.
However, the odds suggest TSM will come through that one with OpTic 2.830 outsiders.
Meteos remains one of the better junglers in the region, but players such as Dhokla and even Big have not been producing the level needed for OpTic to maintain their hold on a play-off spot.
Given OpTic have one of the most difficult schedules down the stretch, these two matches are bordering on must-win.