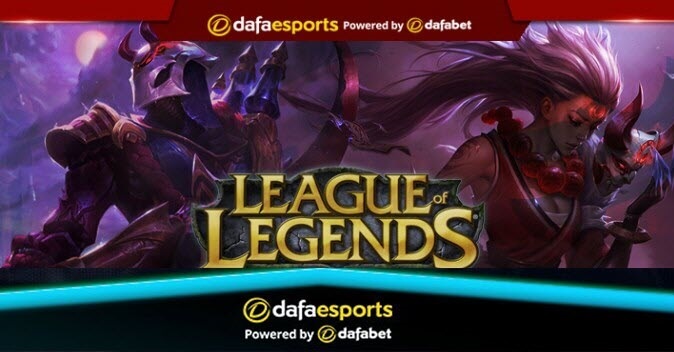 All eyes will be focused on one match in particular in Week 3 of the League of Legends European Championship.
In a match-up of two of Europe's legendary organisations, Spring champions and Mid-Season Invitational winners G2 Esports will take on Fnatic with sole possession of the league lead at stake.

G2 cruising

At times, G2 Esports have looked as though they are not taking their opponents seriously, primarily due to them not having the concise plays and calls in the mid-game that they are known for.
This team has absurd talent, in particular in their solo-laners, Wunder and Caps, players considered by many to be the top two in the league.
Coupled with their tremendous versatility across the board and flexibility to make plays on the fly, G2 have maintained their control over the rest of Europe thus far.
Something to keep in mind is the longer G2 field Mikyx, the more concern there is that he will miss some games due to his long-standing wrist injury which continues to plague him.
This is the match that G2 will be judged on moving forward, as one would imagine they are all in on crushing their rivals as fast as possible.
Dafabet expect them to post the win too – G2 are the 1.462 favourites for victory.

Broxah on the up

As for Fnatic, they have also maintained a perfect record thus far, with Bwipo on the Top side bringing out a myriad of different champions he is proficient on.
As Fnatic have continued their momentum from the latter end of the Spring split, the player who continues to improve is Broxah – back to the playmaking style that made him famous in the first place. His ability to affect the entire map and still find use in the late game on champions that typically struggle in that facet is unparalleled in the LEC. In this clash, he'll have a battle on his hands as he goes up against Jankos in the Jungle.
Nemesis has also improved off his rookie split, but he has the most difficult ask of anyone, matched up against Caps. Last but not least for Fnatic is the Bottom side of Rekkles and Hylissang, who will have done their job if they can go even with Perkz and Mikyx and find an impact within the key team fights.


Fnatic are certainly prepared for the multitude of flex picks G2 will be bringing to the table, with Fnatic probably looking to focus on their own comfort more than counter their opponent. They can be backed at 2.750 to maintain their perfect start.

Vitality struggles baffle

On the flip side of the fight for the top seeding is a bottom-of-the-barrel bout between Team Vitality and Excel Esports.
Vitality's struggles are one of the more baffling things to occur thus far in the Summer split as, despite their experience and pedigree, they have been unable to produce wins.
The Bottom lane has been a particular concern and given the expectations on this team, many are wondering whether or not changes will come if they fail again this week.
The odds suggest they won't, however, with Dafabet having them as 1.529 favourites. Excel are the 2.540 underdogs.

Misfits shake things up


Such changes have already occurred at Misfits – they ended up taking out Maxlore and inserting Kirei in their starting line-up.
Kirei is a player who has played at this level before and been constantly hyped up during his time in other regions such as the TCL.
Kirei brings a new look to the table as he generally prioritises carry-oriented champions and that helped lead Misfits to their second win of the split in what ended up being a 1-1 showing during Week 2.
It is not known if this is the look Misfits will go for long term, but it does add a wrinkle for their opposition this week – SK Gaming and FC Schalke 04 – who will not know which Jungler is starting.